If you're traveling this summer season, you might want to travel productively. By productive, we mean making your trip fun while learning something new at the same time.
For sure the Province of Cebu is undeniably rich with natural resources where you can do nature activities which you can enjoy but if you want something that will let you learn more about the place, heritage, and possibly, more about nature and adventure, here's a list of places you might want to go to within Cebu. Whether you're a local traveler or a foreigner, the locations in our list will surely let you learn a thing or two not just about Cebu but with the Philippines' rich history and environment, in general. Plus, we'll also feature an event where you can have fun, learn, and tour Cebu all in one night!
Cebu City Public Library
The library first opened in 1919 as a branch of the Philippine Library and Museum, now known as the National Library of the Philippines. The library was closed when the second world war broke out and served as headquarters of the Japanese Army. It was re-opened in 1953 due to public clamor.Currently, the public library occupies the first floor of the Rizal Memorial Library and Museum. This library is located along Osmena Boulevard and is also a Museum! In 2018, the Cebu Public Library made history as the first public library to open 24 hours.
Rizal Memorial Library and Museum also houses the Sinulog Hall and the Cebu City Museum of Visual Arts. It can be considered a one stop shop for individuals who enjoy learning History and the Arts. 
READ MORE HERE: https://sugbo.ph/2018/cebu-city-public-library-247/
Cebu is also home for Museums as you can find various types of museums even if you just stay around the city. Here's a couple of them which you can visit: 
Museo Sugbo
Constructed in 1871, the building where the Museo Sugbo is located, used to be the Cebu Provincial Detention and Rehabilitation Center. It was just in 2004 that the carcel was converted into a warehouse of Cebuano Heritage. Museo Sugbo is home to four galleries. Two of which are the Political History gallery and the Presidential gallery. The other two galleries "showcase various archeological artifacts from excavations in Cebu including gold and ceramics from the famous San Diego shipwreck of 1600."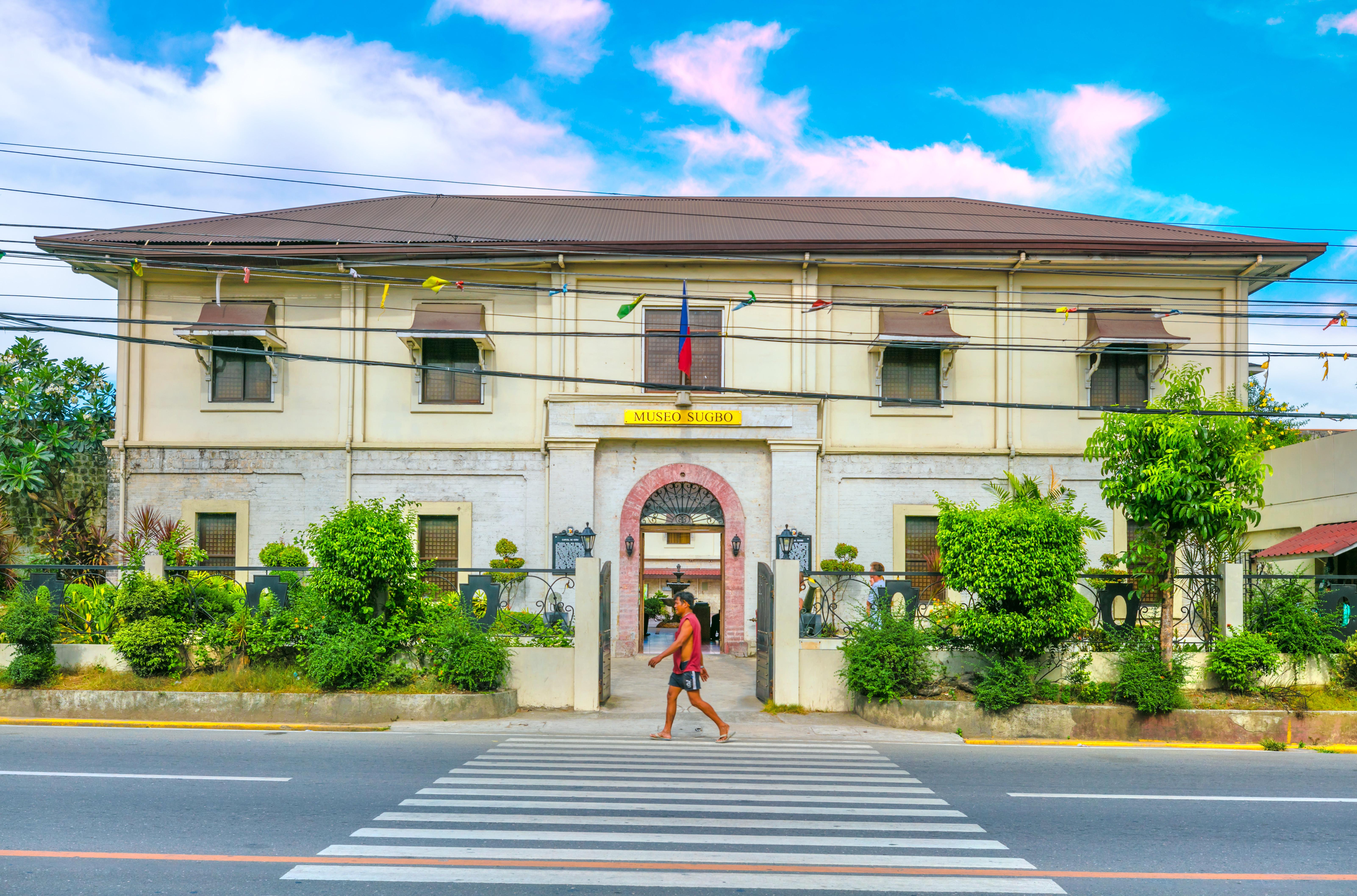 READ MORE HERE: https://www.cebucitytour.com/cebu-destinations/cebu-museo-sugbo/
Casa Gorordo Museum
Located in the Parian area of Cebu City, Casa Gorordo is a house museum owned and managed by the Ramon Aboitiz Foundation, Inc. (RAFI). The house was acquired from the Gorordo Family in 1979 then was renovated and enhanced. In 1983, it was opened to the public as a museum. The house is one of the symbols of how the Philippines transformed from a colonial to a modern society.
"In recognition of its historical and social significance, the National Historical Institute (now National Historical Commission of the Philippines) conferred on Casa Gorordo Museum the title "National Historical Landmark" in 1991."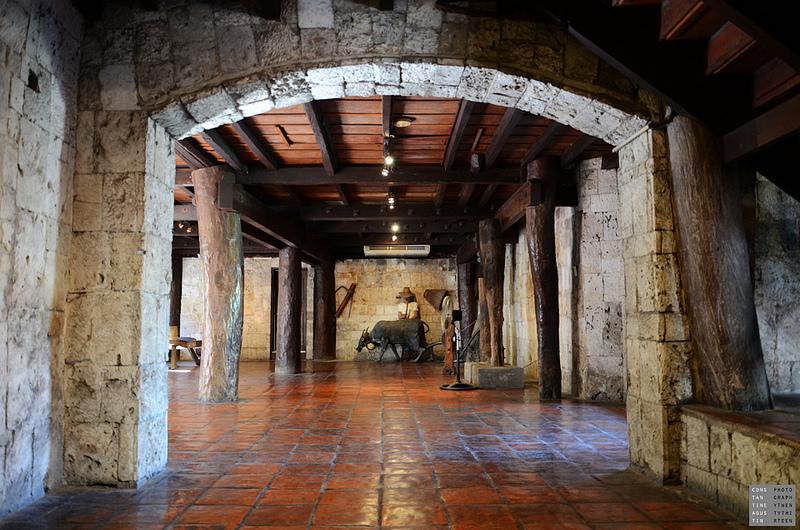 READ MORE HERE: https://www.casagorordomuseum.org/
In case you cannot travel and go to the museum physically, you may have a virtual tour of the Casa Gorordo Museum here: https://casagorordomuseum.org/virtual-tour/
Cebu Safari and Adventure Park
If you are more of an adventurous fella who wants to also experience the beauty of nature in Cebu, you may also consider visiting Cebu Safari and Adventure Park. This however is not in Cebu City but is located in Carmen at the Northern portion of Cebu, about an hour or two away from Cebu City. Cebu Safari is home to various animal species mostly from the African Savanna as well as various plant species. If you're looking for adventure, you may also try their zipline, giant swing, sky bike, and ATV. Isn't that an amazing way to learn about biodiversity and caring for nature?
READ MORE HERE: https://www.cebusafari.ph/
Basilica Minore del Sto. Nino de Cebu and Magellan's Cross
As the root of Christianity in the country, your visit in Cebu will not be complete without visiting these important religious sites. The convent and church of Sto. Nino de Cebu was founded by Fr. Andres de Urdaneta on April 28, 1565. However, the structure itself was first built in 1566 where the image of the holy child was found. Meanwhile, "the Gazebo of the Magellan's Cross is a religious and pilgrim site that commemorates the foundation of Christian faith in Cebu." As the name implies, the site's history could be traced back from the time of Ferdinand Magellan in 1521. According to Antonio Pigafetta, a known Venetian scholar and explorer who joined Magellan's expedition, a cross was erected to manifest their intention that faith should be spread in the land.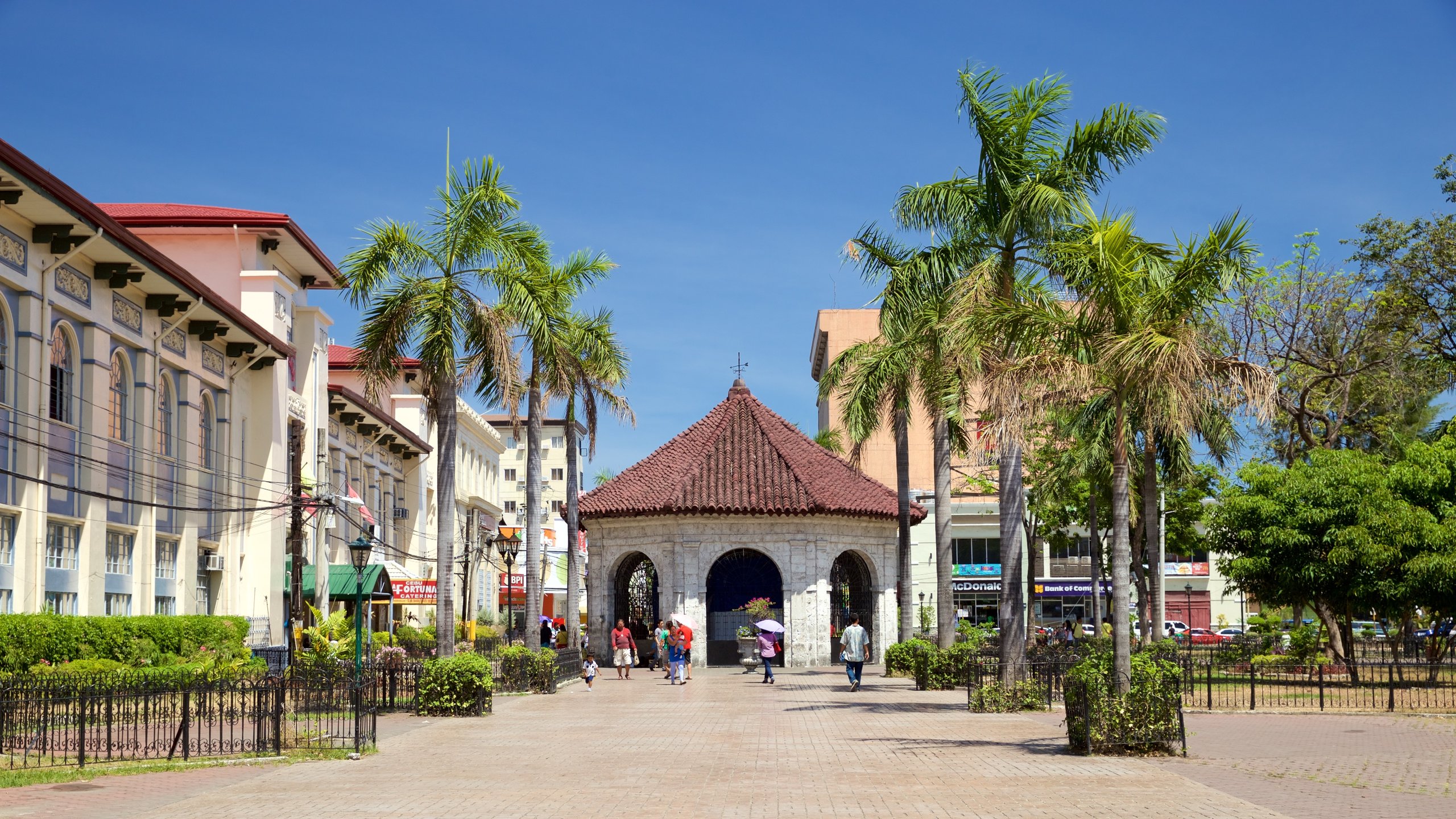 READ MORE HERE: https://santoninodecebubasilica.org/basilica-minore-del-santo-nino/
Fort San Pedro
Aside from Christianity and Catholicism, another symbol of Spanish colonization in Cebu is the Fort San Pedro. It is a military defense structure built by the Spaniards  under the command of Miguel Lopez de Legazpi. The original fort was built out of wood right after the arrival of Legaspi and his expedition. The fort you see today was built in 1738. It is located in A. Pigafetta Street in Cebu City and part of it now serves as a museum which displays the legacy of the Spanish government.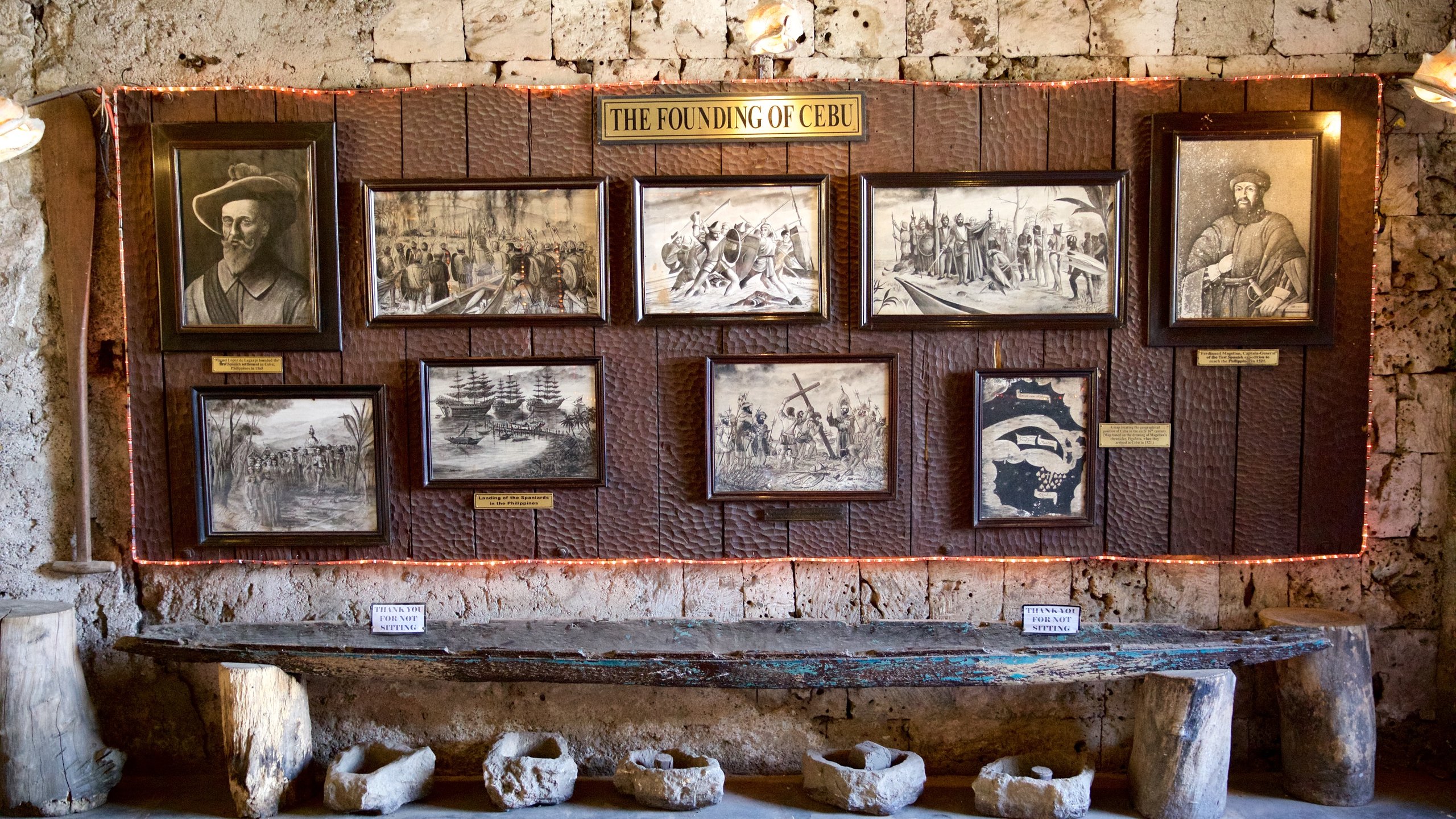 READ MORE HERE: https://www.cebucitytour.com/cebu-destinations/cebu-fort-san-pedro/
Temples
Cebu is not just home to Christianity but of several Asian religions, too. This is manifested through a number of temples located in the city.
Fo Guang Shan Chu Un Temple is located along V. Rama Avenue, Cebu City. This temple was built in 1989. Located on top of a hill with a panoramic view, it sure lives up to its name "Buddha's Light Mountain". Celebrations and events like the Lunar New Year,Tai Chi, cultural performances, and Calligraphy Exhibitions are held in this temple. Meditation sessions also happen in this temple where the public is also encouraged to join.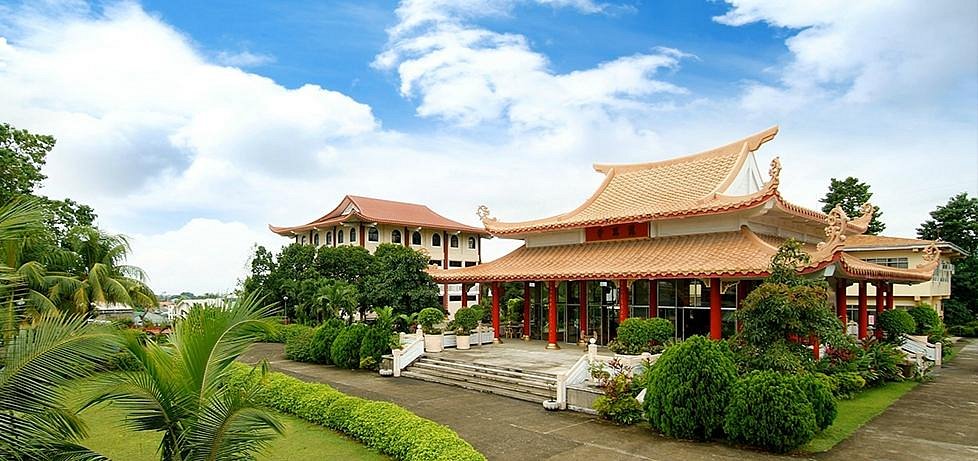 READ MORE HERE: https://1stepforward.travel.blog/2019/04/03/fo-guang-shan-chu-un-temple/
The most popular temple in Cebu City is probably the Taoist Temple located in Beverly Hills Subdivision. This temple is composed of two different temples: one being the Phu Sian temple and the main temple. Built in 1972 by Cebu's Chinese community, the main temple is included in city tour itineraries. The main temple includes a chapel, library, souvenir shop, and a wishing well.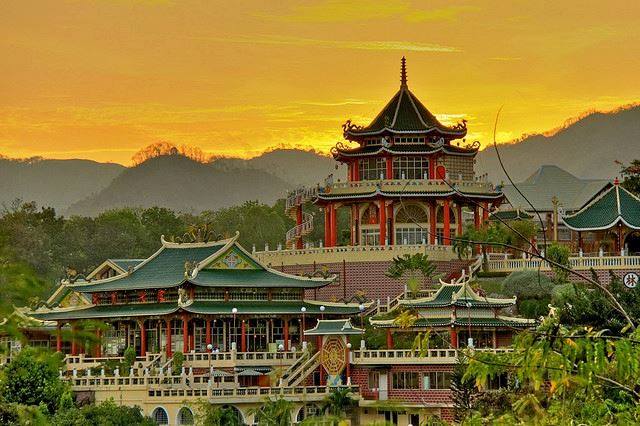 READ MORE HERE: https://www.cebucitytour.com/cebu-destinations/cebu-taoist-temple/
GABII SA KABILIN
If you want to immerse yourself in the celebration of Cebuano Heritage and Culture, there's no other way to do it but to take part in Gabii sa Kabilin or literally translated as "Night of Heritage" in English. This is a six-hour heritage tour to different important heritage sites in Cebu City including universities, churches, and museums. This event helps "celebrate and preserve" Cebu's culture and heritage. Each stop or site also offers activities and programs to cater the guests and help them learn more about the traditions. This year, Gabii sa Kabilin will be on May 12, 2023, so you still have time to schedule it on your calendars! You will just have to buy tickets once available. This initiative is from the Ramon Aboitiz Foundation, Inc. 
READ MORE HERE: https://thekabilincenter.org/gabii-sa-kabilin/
What other educational sites in Cebu can you recommend? Share it with us at the comments below!