CC now have an easy extension for easy CC work search…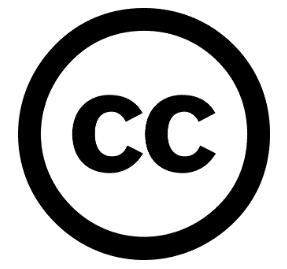 Wondering how to properly attribute CC materials in your course packs? Here's an easy way to do it. Install the CC search browser extension and you are good to go. It serves as search tool for CC licensed contents. Awesome.
Learn how to find a material for your teaching needs:
Google Advanced Search
The google advanced search may helop you fin materials that are licensed for our use. Many teachers are looking for materials that they can attribute, share, and modify to suit the requirements of their courses. The internet have a host of materials for you.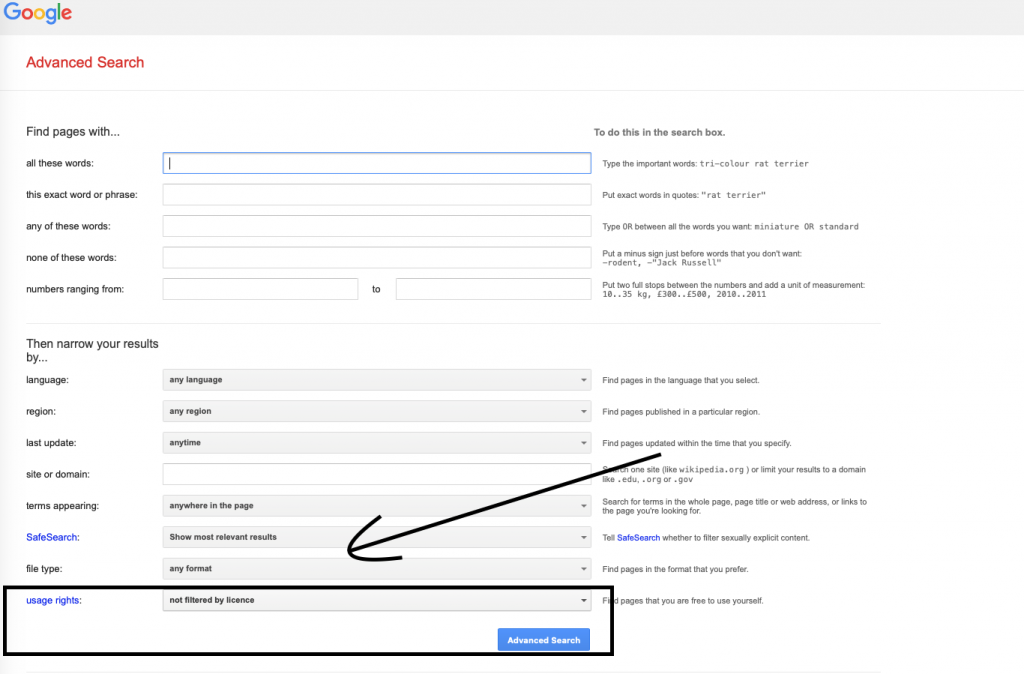 Head over to Google Advanced Search and find the material for you. Make sure to fill up the usage rights box with the type of usage rights you need for your course materials. You can find Google Advanced Search through the Search Settings at the lower right side end of the Google Search page that pops out when you open Google .
Learn Creative Commons
The Creative Commons (CC) is a non-profit organization that extends globally to enable the reuse of ideas, knowledge, and creativity through free legal tools. CC works with affiliates all over the globe to ensure that the licenses work internationally. CC provides technical and legal tool to encourage and facilitate the sharing and discovery of works and to support creatives who wish to share their work in the public domain safely. CC is by no means against the copyright law. Instead CC offers the sharers easy to understand means to acquire copyright licenses which enables them to freely and safely share their work.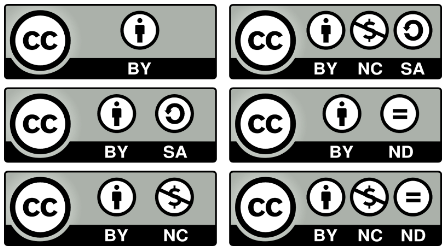 In this very crucial time of education transitions, teachers and students alike are to develop materials that work primarily in attributing, reusing, building upon, and sharing resources to create a dynamic and effective learning environment. This is where the knowledge on CC's licenses would work in our favor. There are a lot of CC licensed materials in the web that can be copied, distributed, edited, remixed, and built upon. All we have to do is to discover and learn how to use them by their licenses.
What are the CC License types?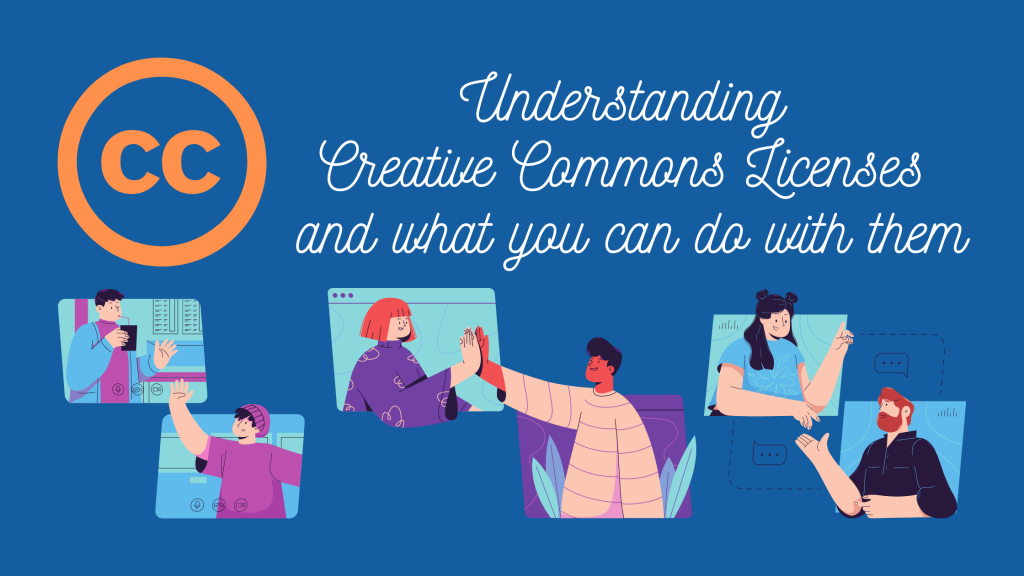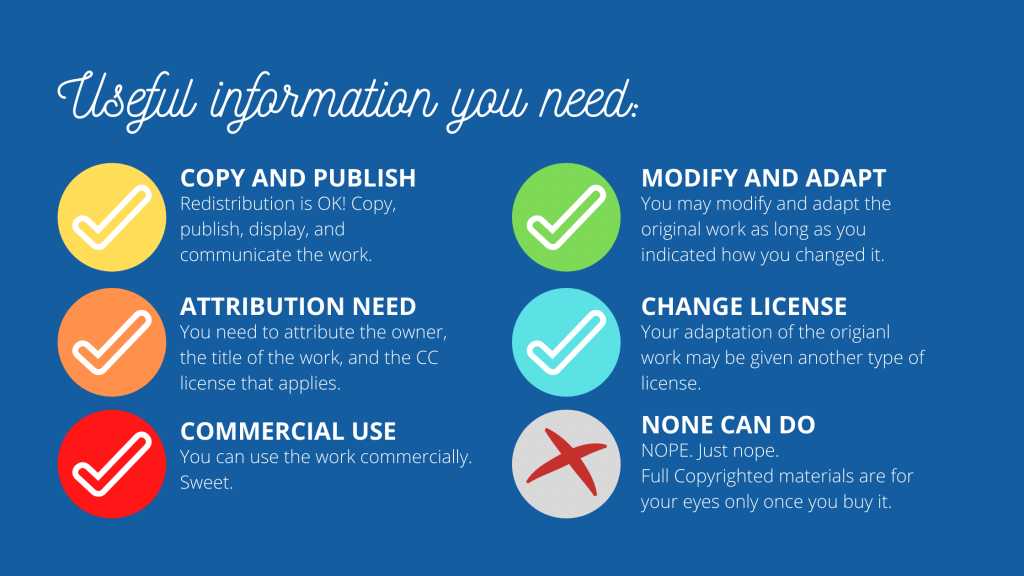 You may click on the pictures to link to the License's Commons Deed, a human readable version reference that shows the License's most important terms and conditions: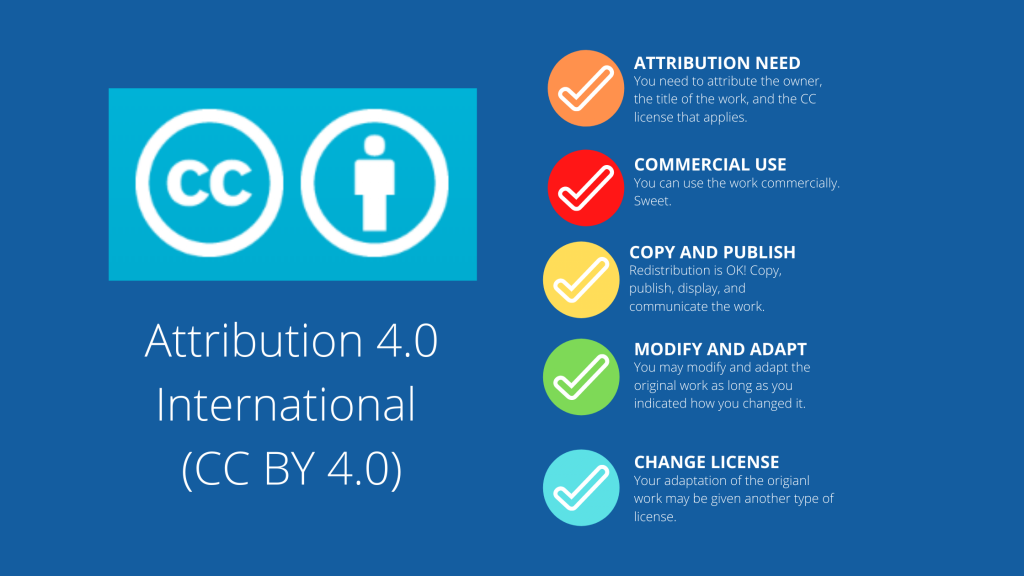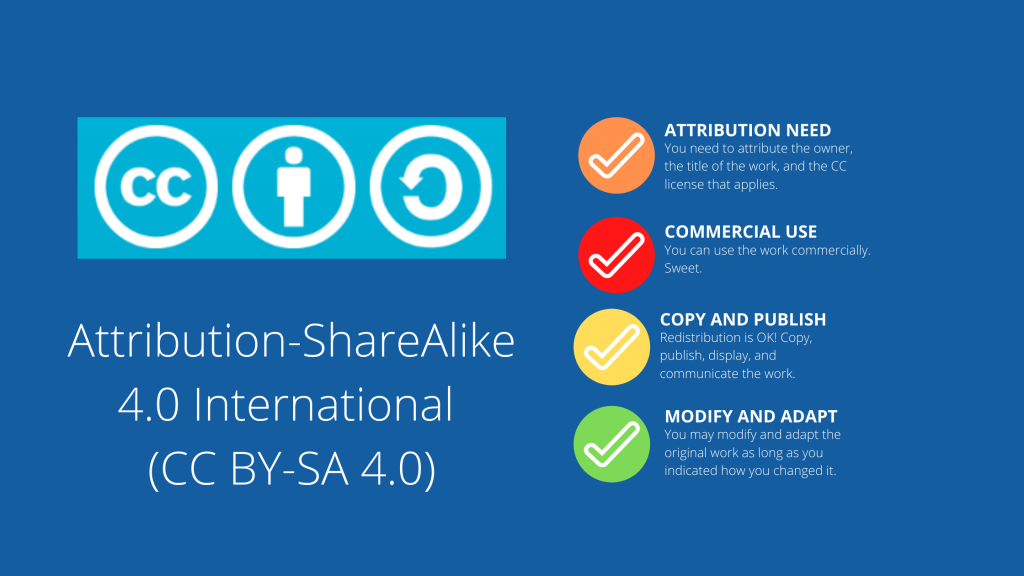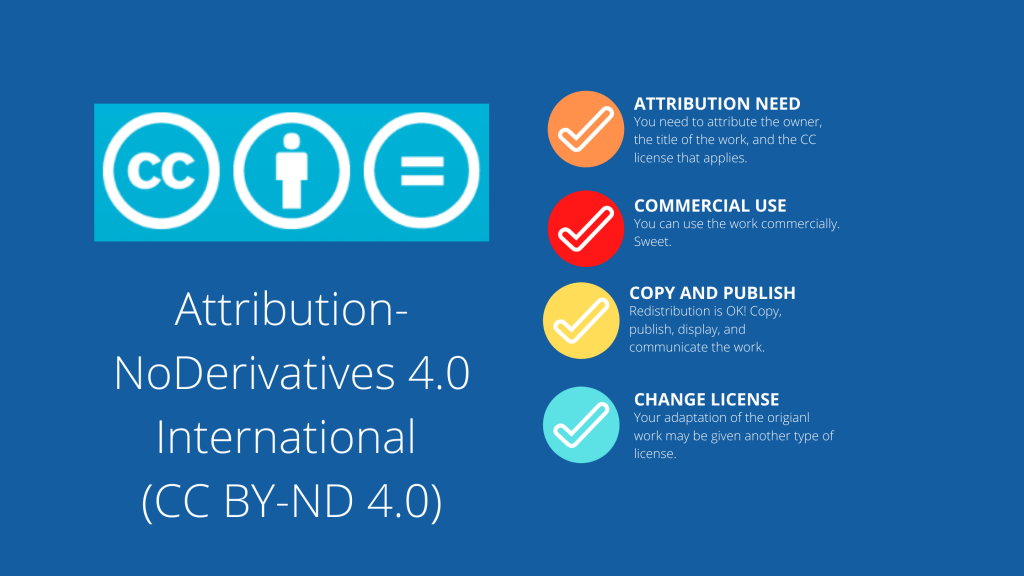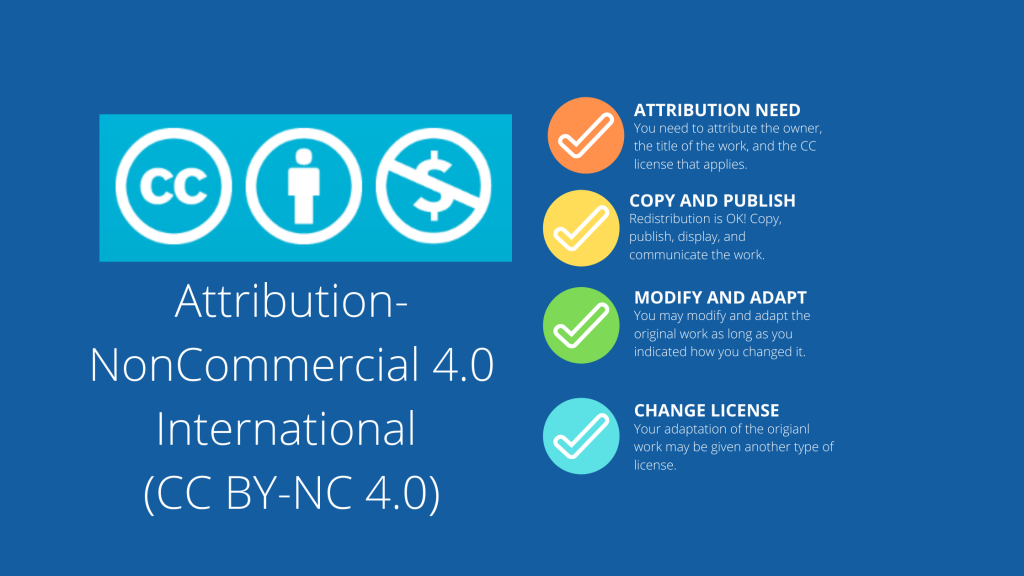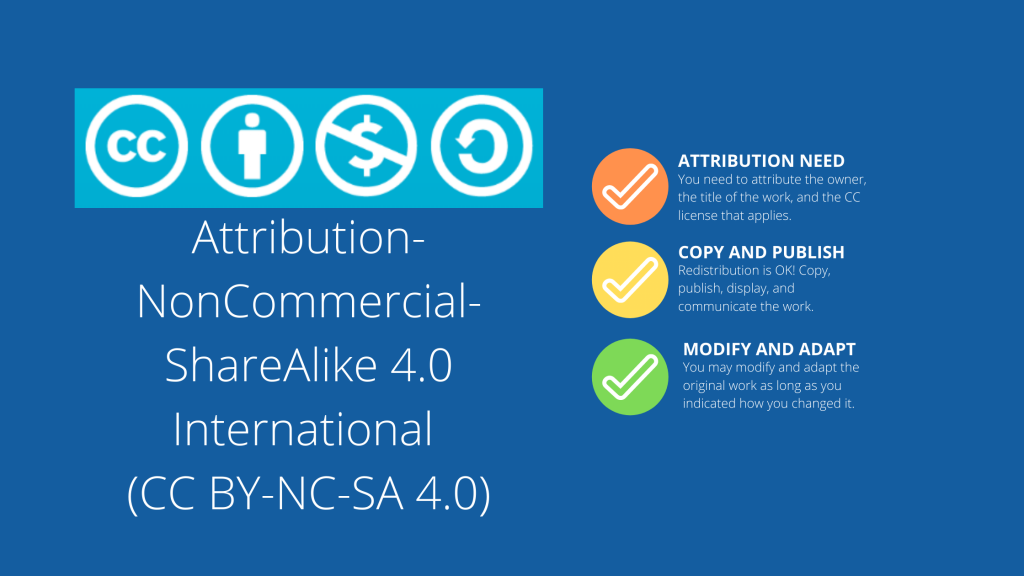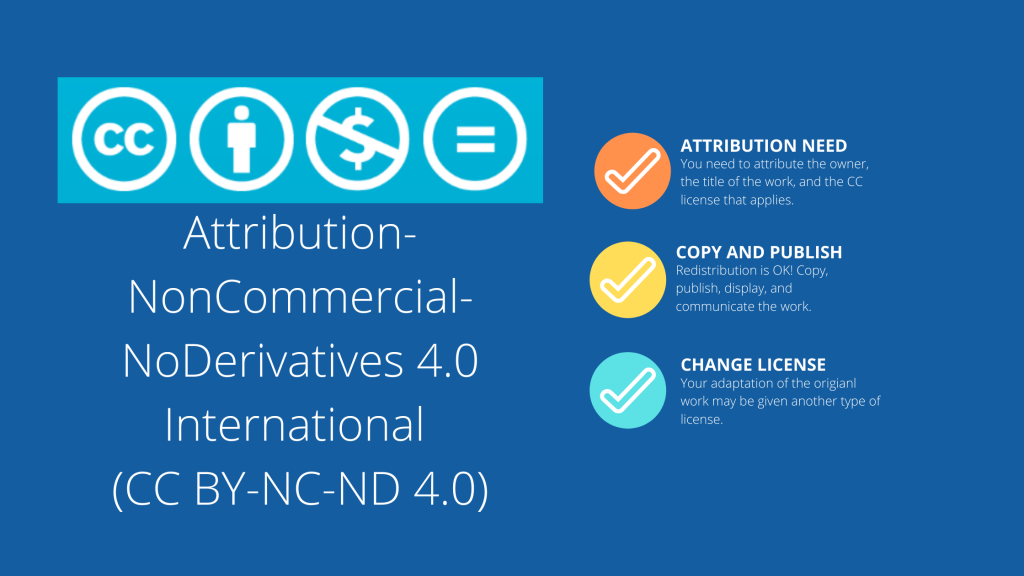 Telephone: (+63) 32 232 4995
E-mail:

[email protected]

Website: http://init.upcebu.edu.ph/
Technology Transfer and Business Development Office
University of the Philippines Cebu, Gorordo Avenue, Lahug Cebu City 6000 Philippines