Promoting Mental Health in UP Cebu
Mental health refers to cognitive, behavioral, and emotional well-being. It is all about how people think, feel, and behave. It also helps determine how we handle stress, relate to others, and make choices. Mental health is important at every stage of life, from childhood and adolescence through adulthood. Many factors contribute to mental health problems, including biological factors such as genes and brain chemistry, life experiences such as trauma or abuse, and family history of mental health problems.
In a situation like the pandemic, your thinking, mood, and behavior could be affected. The number of mental health issues has risen due to the many factors that are affecting all of us. Many have lost their job due to business closure brought about by strict community quarantine and health protocols consideration. Students and teachers alike are subjected to sudden changes in learning setup from the physical face-to-face classroom to remote learning, especially since our country is never prepared for online delivery of learning. Workers alike are subjected to the same challenges for most of us are used to working as a group to working alone. This change has its effect, especially with the adjustment and challenges that we are going through.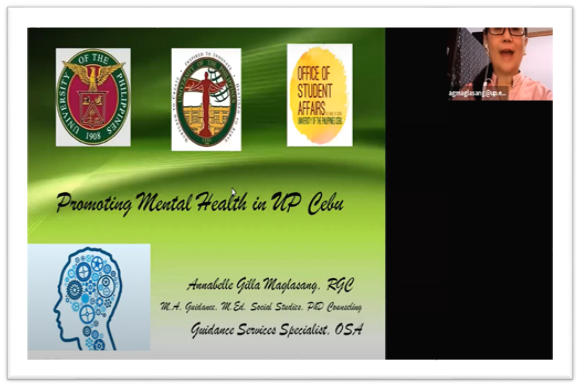 To address this topic on mental health, Ms. Anabelle Maglasang of the Office of Student Affairs in our university talks on her video about "Promoting Mental Health in UP Cebu". This timely discussion addresses the possible causes, signs, effects, and interventions.  Her video is ready to be viewed on the TLRC YouTube page, under the OSA Guidance Services playlist. 
VLE Retraining Course
This retraining course is an implementation of the Weekend Teacher Program Survey that was conducted last April 23, 2021. Several teachers choose to have this retraining course, as a refresher on how to navigate and other needed training skills on our VLE. The training sessions are scheduled every Friday morning, 10 AM – 12 PM, for four consecutive meetings starting May 21, 2021. The meeting was done over Google Meet and recordings of the retraining course is posted on TLRCs YouTube Channel.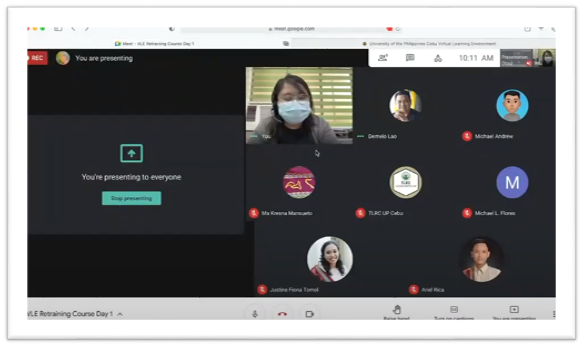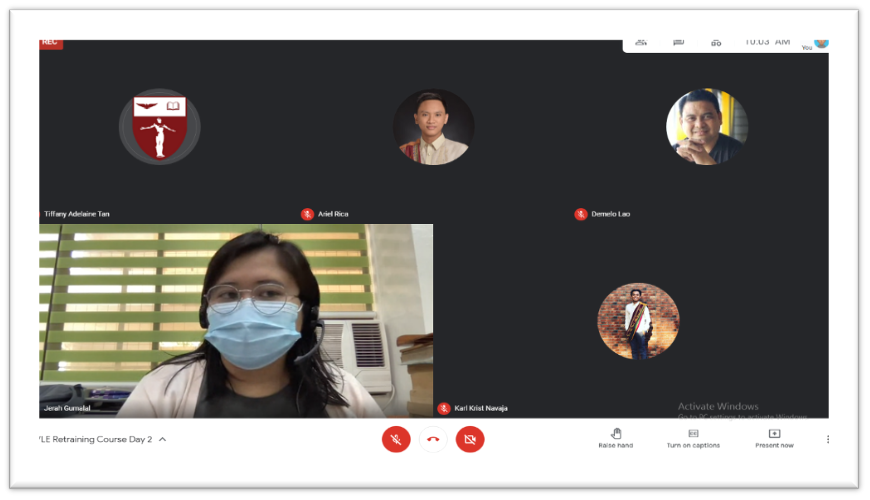 UP-wide Coordination Services
Walking through Grief & Uncertainty in this Time of Pandemic
The UP Alpha Phi Omega Sorority ETA Alumnae Association, Inc., in cooperation with the UP System Office of Alumni Relations and the Office of the Vice President for Public Affairs is initiating a webinar that discusses grief and uncertainty especially in this time of the pandemic. This timely webinar would give ideas and inspiration especially most of us has been affected by this pandemic.