The University of the Philippines Cebu has its own home grown learning management system – UP Cebu's University Virtual Education Commons (UPC UVEC) also formerly known as UPC VLE (UP Cebu Virtual Learning Environment). Being on the system since 2014, UVEC was further improved in 2020 to cater to the university's remote learning needs during the onset of the COVID 19 pandemic.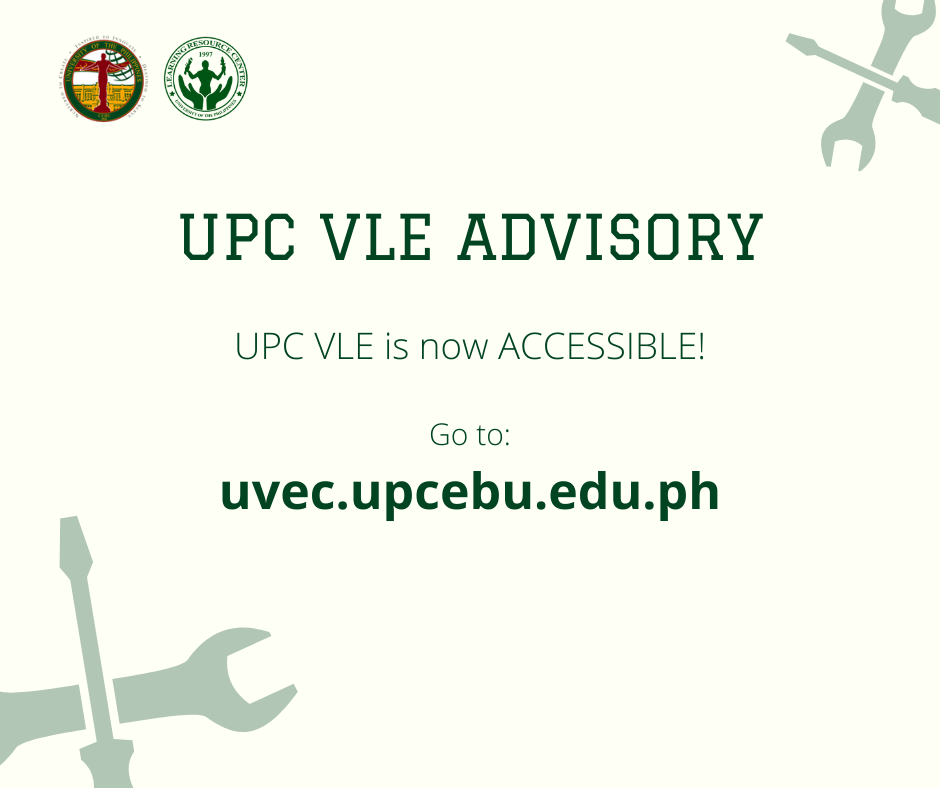 ---
THE UVEC GUIDES
---
Navigating through UVEC as a Student
---
Click on the links to view the guides:
---
Navigating through UVEC as a Teacher
---
---
UVEC Video Guides
---
Learn to navigate UVEC with our UVEC Video Guides now available on the TLRC Official YouTube Channel!
Note: The video guides are still incomplete. Some navigation steps are still on its production process.
---
UVEC Monthly Reports
Get updated with the latest UVEC News!
Click the cover/captions to access the whole report content.