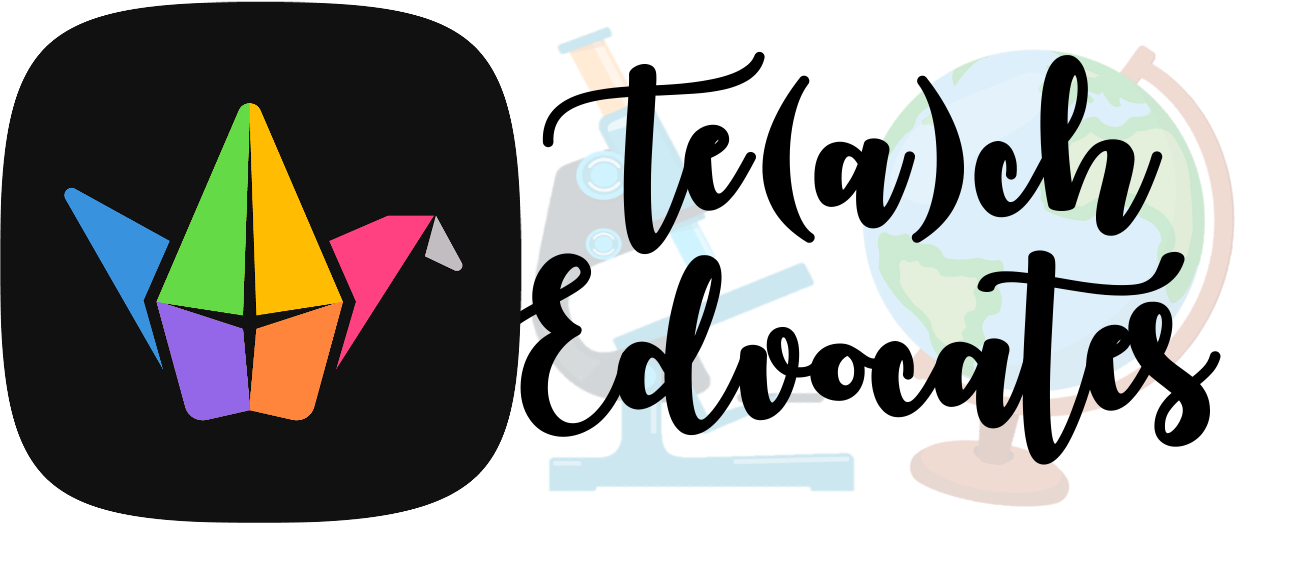 We are educators who aim to improve lives through education and to provide the best opportunities for our students to armor them for the real world battle of modern day battlefield. We aim to include ICT to each of our teaching designs in order to enliven teaching and learning.
We crafted this site in order to help fellow teachers who have been struggling with the use of ICT. The use of ICT nowadays is a very essential part of the teaching learning process. We ready our students to become glocally competitive however, this cannot be realized if the teachers themselves are not glocally competitive. As they say, we cannot teach what we do not know. Thus, we commit to extend our helping hands to our fellow teachers through the creation of this site that is readily accessible online. We also make sure to provide simple steps to our viewers to cater to the needs of our diverse readers. ICT in education made simpler!
---
About Us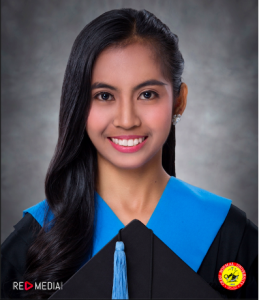 I am Hazel Jane O. Anoba, a Junior High School Science teacher in a private institution here in Cebu City.
Although I am teaching science in general, my favorite branch is Biology. What I love most in Biology are Microbiology, Anatomy, and Physiology. Laboratory work is something that interests me the most because it doesn't feel like a task at all but an experience of exploring things. Since I was a child, I found myself so fond of reading almanacs, Science trivia books, and videos or movies about Science. Aside from teaching, my favorite hobbies are watching movies, dancing, singing, and of course, sleeping.
What I love most about teaching is I get to meet younger people who will learn from me and whom I can also learn from. It is like a give-and-take relationship for me because there are also things that I want to learn from them so I can easily connect with them. Also, what I love about teaching is the eureka or 'AHA!' moment of my students every class encounters. It feels satisfying every time my students will learn from me and when they are in awe appreciating what I shared about Science. I want to give this opportunity to my students because I believe if we are going to give them some remarkable experiences, they will bring it them with them for the rest of their lives.
I am humbled and honored to be the leader and project manager of this group. 
To get to know me better, you may want to check my google sites?
---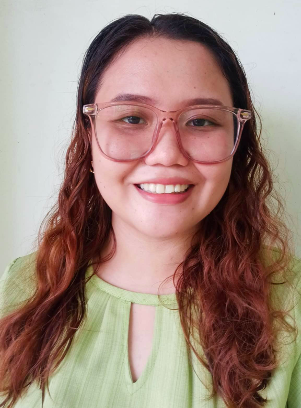 Hi, teach! I am Mary Joy C. Datoy, a senior high school biology teacher in a public high school in Mandaue City, Cebu.
Aside from teaching biology, I love arts (drawing) and playing RPG games. I love how I can express myself freely through drawing and exploring different worlds through games. In addition, I love to travel a lot and read self-help books.
What keeps me going as a teacher is the spark I see in my students as I discuss a lesson. It is very satisfying to see the students' 'AHA!' moments and finally quenching their curiosities. In my class, I make it a habit to let the students see the connection among the different concepts in biology. This way, their learning is more immersive.
Most importantly, the priceless relationship that is built between me and my students completes me as a teacher. As they share some snippets of their lives, I learn a lot from them and they make me more humane.
As a teacher, I love how everyday is a new challenge and learning experience.
For this group page, I am tasked with the creation of sample lessons in Padlet and Trello of our page. TO get to know me more, you may visit my site (iTEACH!):
---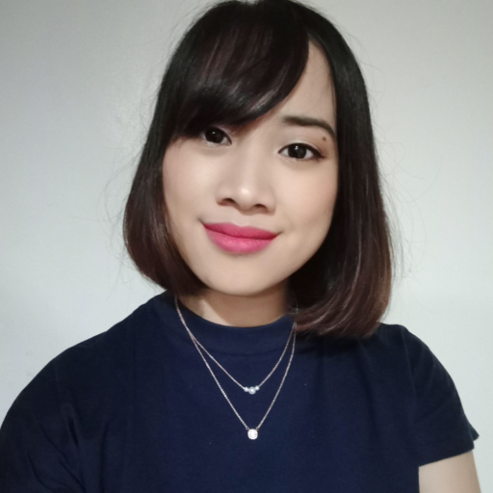 Hi, I'm Cynthia Lacson and I am a junior high school social studies teacher in a private catholic school in Mandaue City.
I love history, philosophy, and languages but I am also interested in the sciences as long as I'm not asked to do any complicated computations. Aside from the typical reading and watching, I am into story-driven and RPG video games. Before the pandemic, I was very much into working out, volleyball, badminton, and martial arts.
What's interesting in teaching is that every day is a new day. The class interaction, mood, and learning receptivity vary depending on the condition of each student. It keeps me on my toes and breaks any kind of monotony that most desk jobs have. But what keeps me in this profession is when students light up when you've piqued their interest and guided them to their AHA moments. It is something that I believe no other profession has.
For this group page, I am in charge of editing and proofreading our page.
Feel free to check out my personal Google Site "A Cup of Teaching" at:
https://sites.google.com/up.edu.ph/a-cup-of-teaching/got-a-cup
---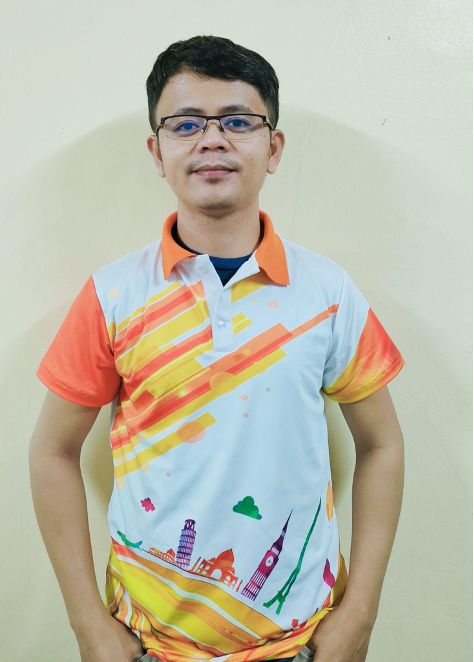 Hi! My name is Bonifacio M. Jumetilco Jr. I am a Social Studies teacher in the School of Management and Entrepreneurship (SME) at Biliran Province State University (BiPSU). I am currently on my first teaching job after leaving the world's biggest shipping industry.
All my life, I have always dreamed of becoming rich since I came from a poor family. We are seven, and I am the youngest of the family. My parents were farmers who worked hard to feed us all every day. They worked hand in hand to finance our studies. At a very young age, I experienced poverty hitting us the most.
When I was in elementary school, I used to play the role of a teacher, which is why I dreamed of becoming one someday; however, after graduating from high school, I see seafaring as an opportunity to escape poverty. I saw how our relatives' lives improved after they worked as seafarers onboard international vessels, so I obeyed what my mind dictated over what my heart desired. I pursued seafaring and experienced seeing the world for free. Five years had passed, and my childhood dream still haunts me. I felt the calling of teaching. I realized that seafaring is not a lifetime job; I would live until my last breath. This time I would be happier if I achieved my dream of becoming an influencer and a facilitator of learning.
It took me five years to make a significant shift trying to live a life full of happiness and fulfillment. In my two months of teaching, I already felt that it is the life I would love to embrace for good. Every day I become so in love with the teaching profession, especially when I see my students learning about the contemporary issues in the world, thus becoming a catalyst for positive changes in society. My main role in this group is to evaluate the Padlet application.
Feel free to access my personal Google site at:
https://sites.google.com/up.edu.ph/teacherbon/licensed-materials
---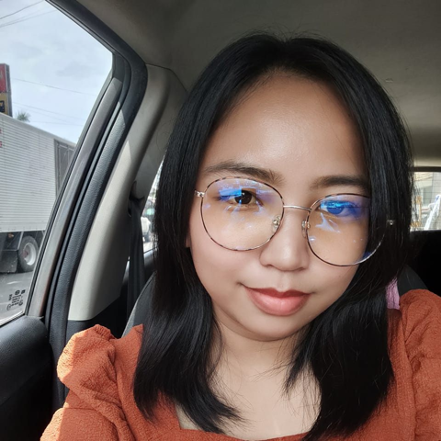 I am Cherry Mae B. Olasiman, a former college instructor at a state university here in Cebu Province. For a year now, I stopped teaching but am currently waiting for an appointment with the Department of Education.
Aside from teaching, I am interested in creating crafts. It relaxes me to see colors and design stuff. I also love playing sports like volleyball and badminton.
In teaching, every day is something new. Although you teach the same lesson every semester, when I ask the students for their insights into the lesson, new ideas are shared. Another thing I love about teaching is that it is not only the students who will learn but I also learn as a teacher. I myself accept the fact that I do not know everything. It is a two-way process. I have also built friendships with my students outside of the classroom and that's what I love the most in teaching. I am tasked to design lessons using the best practices of Padlet.
---