There may be instances where you have to change the recovery email address of your UPC VLE Account. For example, when you are allowed to open a UPC VLE account using your personal email address if you have not received your UP Mail yet. You don't have to create a new account if you want to use another email address.
Please take note that WE HIGHLY ENCOURAGE EVERY USER TO USE THEIR UP MAIL IF IT'S ALREADY AVAILABLE when creating your UPC VLE account.
To edit your recovery email, follow these steps:
Log in to your UP UVEC account at uvec.upcebu.edu.ph.
On your account's home page, at the upper right corner, click the drop down arrow beside your profile picture. 
In the drop down menu, choose profile. You will be directed to your profile page.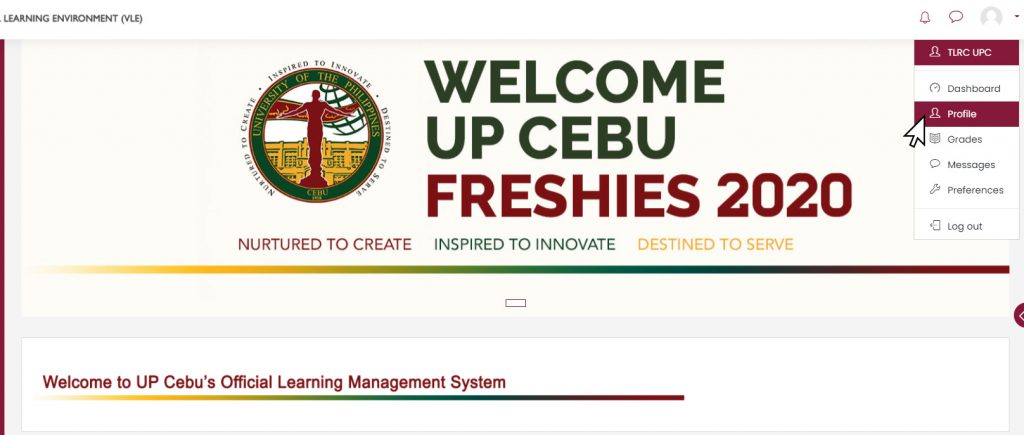 4. On your profile page, click the gear icon found near your profile picture and choose "edit profile". You will now be able to edit your personal information including your email address.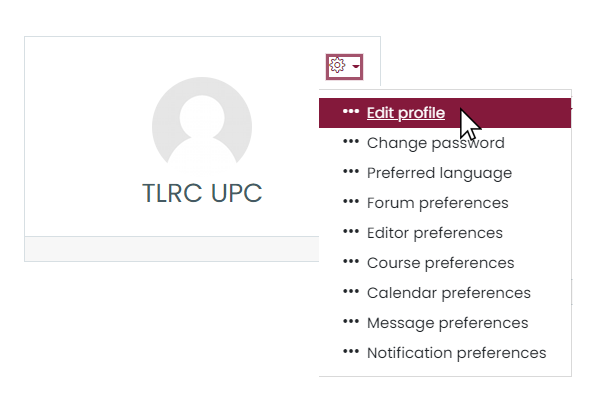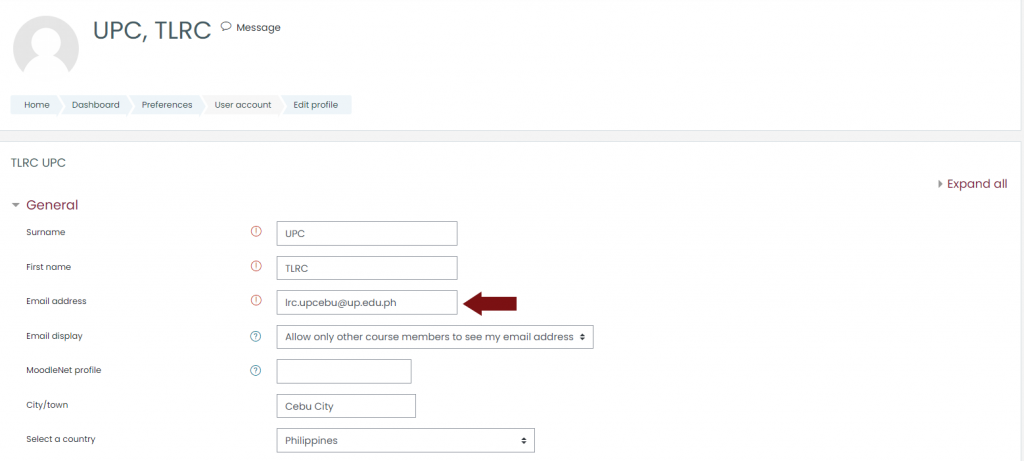 5. Once done, click on the "Update Profile" button at the bottom of the page.

Your new email/UP Mail is now connected to your UPC VLE account.