Our vision is to empower students to acquire, demonstrate, articulate, and value knowledge and skills that will support them, as life-long learners, to participate in and contribute to the global world and practice the core values: respect, inclusion, and excellence.
We strive to prepare all the students to become lifelong learners and responsible citizens ready to meet the challenges of the future. In partnership with families and the community, our goal is to create relevant learning opportunities for students – both inside and outside the classroom – that help them develop the knowledge, critical thinking skills, and character necessary to succeed in a technologically advanced world.

Education in a classroom setting has always been a joy for each and every learner. As we encounter challenges that made us shift from one platform to another, different management systems and applications emerged. As independent learning became a trend in today's educational arena, online platforms have also become relevant to the educational system, which helped learners, teachers, parents, and stakeholders keep up with the learning continuity plans of our institutions. This proves that learning can be dimensionless, thus overcoming both place and time.
The Academic Palette introduces Edmodo to teachers as a form of instructional manual on how they can maximize learning through a virtual space. It provides a range of strategies that allows teachers to design the teaching and learning process in narrative, communicative, and interactive ways. It also allows students to have a learning-friendly space that they can work in as they pursue their goal of advancing their knowledge, skills, and wisdom. Edmodo also allows a special space for parents to be included and be updated on the learning progress of their children.
Generally, the Academic Palette is here to assist teachers in becoming more creative amidst educational challenges through the use of online platforms, particularly Edmodo. It aims to provide opportunities for teachers to view Edmodo as an open social educational platform for connecting learning, hence producing a range of innovative outcomes.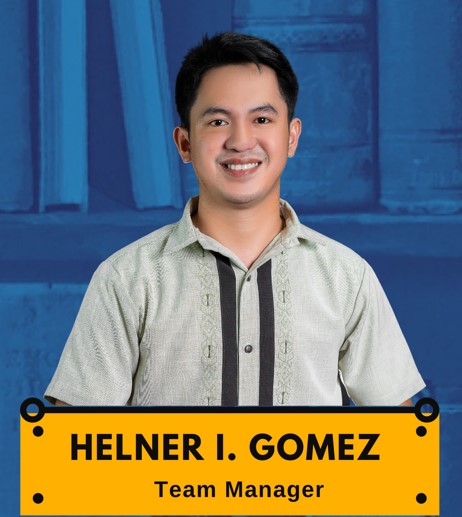 "I have always considered the teachers to be the bearers of a torch. We are the light that illuminates the lives of many; the light that gives knowledge; and the light that radiates hope."
"Noblest but underrated—that's how most people see our profession. Howvever, we are truly the professional makers."
I am Helner I. Gomez, a Junior High School Teacher at Lianga, National Comprehensive High School, Lianga Surigao del Sur.
I graduated with a Bachelor's Degree in Physics Education from Philippine Normal University-Mindanao. Currently, I am studying Master in Education Physics at the University of the Philippines Cebu.
The school I am working now is categorized as a large school having two curriculums—Science, Technology, and Engineering and the Basic Education Curriculum. The school has more than seven hundred students in Junior High School.
The school is situated in an area with a mobile service and internet connection. Nonetheless, not everyone in the school has access to gadgets. Fortunately, the school has tablets that they can provide to students in case the lesson needs technological integration.
As a teacher, I am interested in organizing activities. I like it when students learn beyond the corners of their classrooms. I also like to integrate technology into my class. In most of my physics discussions, I usually had online simulation as I believed that it maximizes students' engagement in the learning process.
In Academic Palette, I stand as the team manager of the group. I am the one that organizes the tasks and gives a follow-up to our group outputs.
In case you want to know me more and my experience, you can visit my link below.
---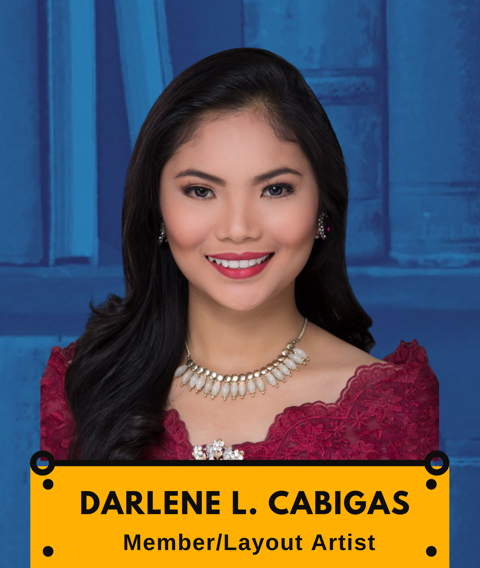 "Every person is destined to be somebody in his/her own field. And I believe I am destined to become a torch bearer of this country..a TEACHER. Being in the service for 3 years made me realize that teaching is easy, but teaching with morals and molding humans for the future is not that simple. Like everyone can be a teacher but being an effective teacher needs someone with passion and devotion for teaching."
I am Darlene Cabigas, a Senior High School Teacher at Cantumog National High School, Carmen District, Cebu Province Division. I am a public-school teacher for three years already and continue to ignite the SPARK and make an impact on someone's LIFE. I finished my bachelor's degree in Biological Sciences at Cebu Normal University. I am currently studying Master in Education Biology at the University of the Philippines Cebu.
The school I am affiliated with serves the people of the upper barangays of Carmen since it is the nearest school located in the vicinity. It is viewed as a great help in the locality because children of financially hard-up families are accommodated in this school. It brought education nearer to the people. Before, dedicated students would travel far and pass into undeveloped roads to earn a secondary education. Now, because of the presence of the school, the distance of quality education was cut short. The school is a complete secondary school manned by a Principal offering both Junior and Senior High school.
As a teacher, I am interested in learning innovative pedagogies that I can use with my students. I get so excited whenever there are seminars or workshops on how to enhance classroom instruction. It really feels good whenever my students become the better version of themselves and learn how to put their learnings into action.
In addition to contributing to the website's content, I serve as the Academic Palette Project team's layout artist. I evaluate the project's overall web design and take the lead in structuring the web content flow.
Please visit the Google site linked below to know more about me.
---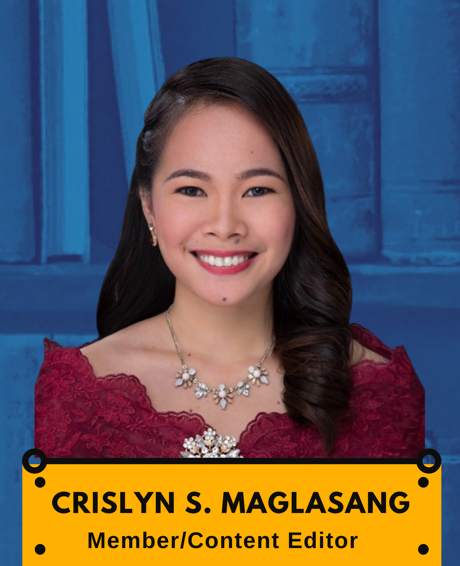 "The world we live in is a result of constant change. What might be there one day is never there the next."

"Technology integration in the classroom is an instructional choice by you, the teacher, and should always involve collaboration and deliberate planning.
Hello, I am Crislyn S. Maglasang, a junior high school teacher of Nangka National High School in Consolacion, Cebu. Apart from teaching, I am interested in moons, beaches, mountains, and coffees.
I graduated with the degree of Bachelor in Secondary Education Major in Physical Sciences at Cebu Normal University. I am currently studying Master in Education Physics at the University of the Philippines Cebu.
As a teacher, I inspire students to build self–esteem and believe in themselves. Also, I experience a diverse world which keeps me grounded and helps me develop empathy for all people. Lastly, I am a lifelong learner – teaching allows me to keep learning and growing in knowledge.
In Academic Palette, I am a project team member. I contribute to overall project objectives, complete individual deliverables, and provide my expertise.
You can check this out https://sites.google.com/up.edu.ph/aspect-focused/home for more of me.
---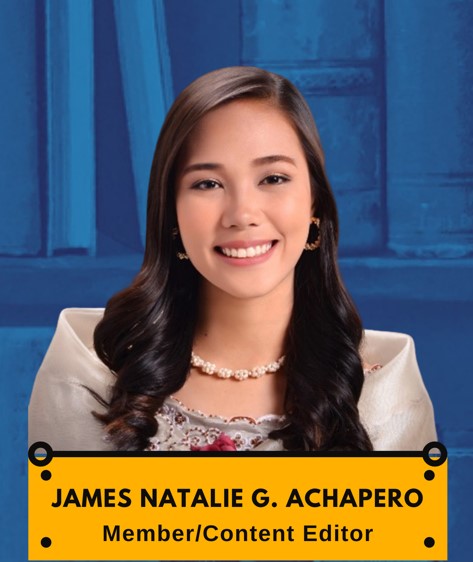 "I always consider being in the teaching profession as both responsibility and privilege. Responsibility in the sense that we get to be in-charge with holistically shaping the youth. At the same time, it is a privilege to help our students discover their potentials and be the best that they could be"
My name is James Natalie G. Achapero, a Junior High School Teacher at Cantipla Integrated School. This school is located in a mountain barangay of Tabunan, Cebu City, Cebu. I am handling Araling Panlipunan Subjects.
I graduated with the degree of Bachelor in Secondary Education major in Social Sciences at Cebu Normal University, Osmena Boulevard, Cebu City, Cebu. I am currently taking up my Master of Education in Social Studies program at the University of the Philippines Cebu.
The school that I am working in, as stated in the first paragraph above is a mountain barangay school located in the boundary area of Cebu City and Balamban. Since it is an integrated school, Primary and Secondary students are going in and going out of the same school gate. The area has no mobile network signal, hence, people only rely on Wifi connections to connect to the online world. Challenges of connectivity arise during heavy rainy days and rotational power downs but on a normal daily basis, students can virtually interact with one another using communication platforms. Unfortunately, not every student in our school has access to gadgets that could help them during online sessions and meetings. With this, modular and limited face-to-face classes are offered to those students to provide them with equal opportunities for learning. By this, the institution lives up to the goal of the Department of Education: No child left behind.
As a teacher, I am very much interested in facilitating students in self-discovery and knowledge discovery. I love it when students ask questions, may it be related to my discussion or just a random thought that came to their minds after listening to my discussions. During my lessons, ICT integration is part of my objectives. If their resources won't allow them to view the world on a screen, it is my task to bring the world to them on a big screen.
Academic Palette is the most interesting project that I had in my life, with this, it is my pleasure to be tasked as the content and language checker of the group. I am the one that checks the language and grammar accuracies as well as the content organization of the project.
I have so many things I still want to tell you, my dear audience, but with the limit of my space, I may have to refer you to my site Tara, Kape on the link below! Enjoy reading!
https://sites.google.com/up.edu.ph/tara-kape/home/about-the-author?authuser=1