What is Edmodo?
Edmodo is an online learning platform for teachers, students, and also parents. It provides a safe and convenient way for teachers and students to communicate, share materials, and access homework.
Why Use Edmodo?
Edmodo is a closed and exclusive environment that values personal data privacy among students and teachers. This means that the students can only be allowed to join if he/she has the class code or are invited by the teacher who'll personally give the class code in her orientation. This is also a self-paced platform in which students are given the chance to do their tasks at their convenient and available time. The platform is very easy to use since it adapts to our commonly used sites and applications, one would only need to navigate the icons and buttons then voila! A free yet complete and competent avenue for your distance learning classroom needs.
Features of Edmodo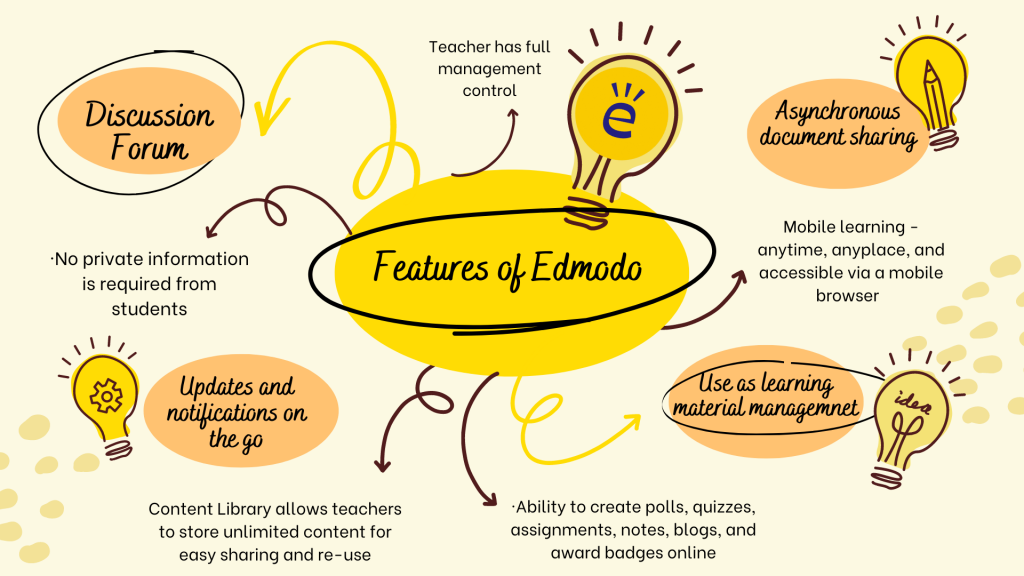 ---

Narrative As Powerful and Versatile Learning Activation Tool
The narrative characteristics and uses of any instructional material must be carefully considered by educators' application developers. Working through the narrative allows the students to have both the detail and the big picture of a certain matter present in their learning and for later recall. When they are ready and able, students can see both the entire pie and the pieces that compose it. Similar to this, a narrative activates the affective motivation important to learning. Lastly, narrative allows students to independently explore their minds and interpretation as well as create texts using their own contexts.
Narrative Uses of Edmodo
Edmodo is here as a powerful and versatile application that encompasses the needed narrative characteristics to make your teaching-learning experience, a productive and memorable one. Below are some of the narrative characteristics and features that you will enjoy as you utilize Edmodo in your teaching endeavors:
1. Discussion Forum
Teachers can start discussions with individual students or groups. Students can critically engage with questions posed and can easily access the knowledge of other class members. Student knowledge of a topic can be gauged by the teacher.
Example: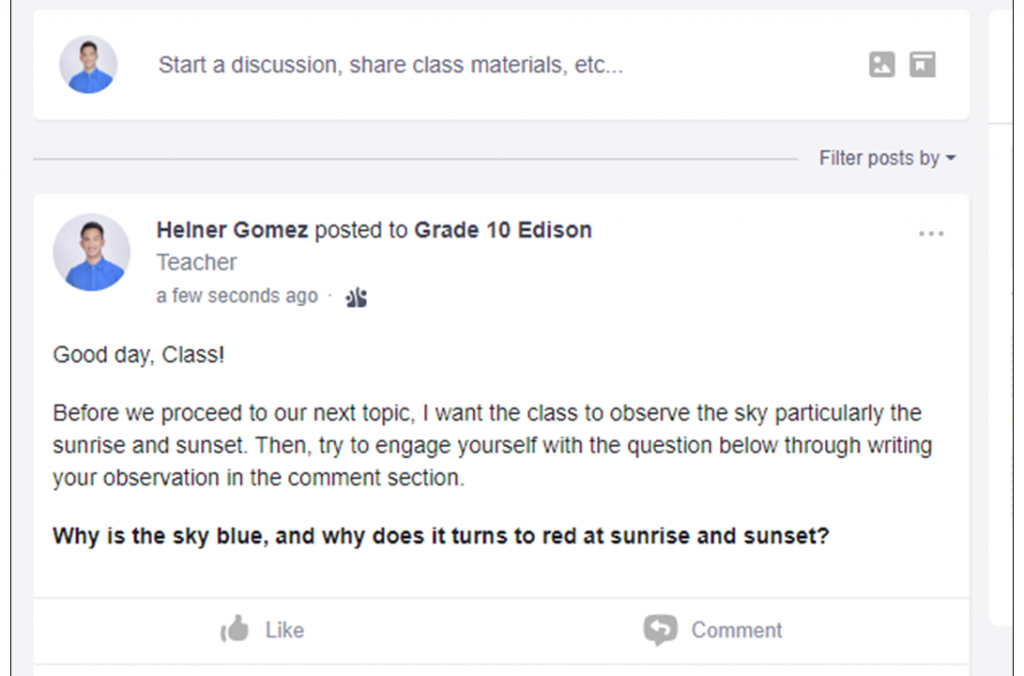 2. Video Viewing
Teachers may post links and videos for students to watch. The videos may be from other sources like youtube to further deepen the understanding of the students about the topic.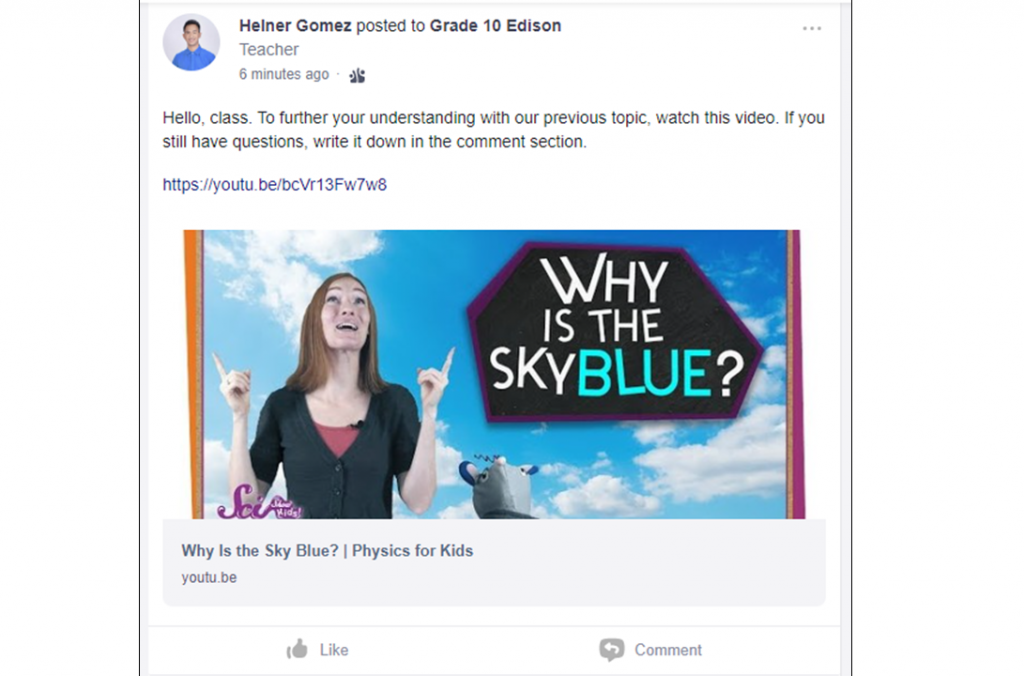 3. Article Review
Post articles for students to read but they must include guide questions. Teachers may allow students to write their understanding or reviews in the comment section. Teachers may also permit students to reply to their classmates' reviews to encourage interaction from the readings.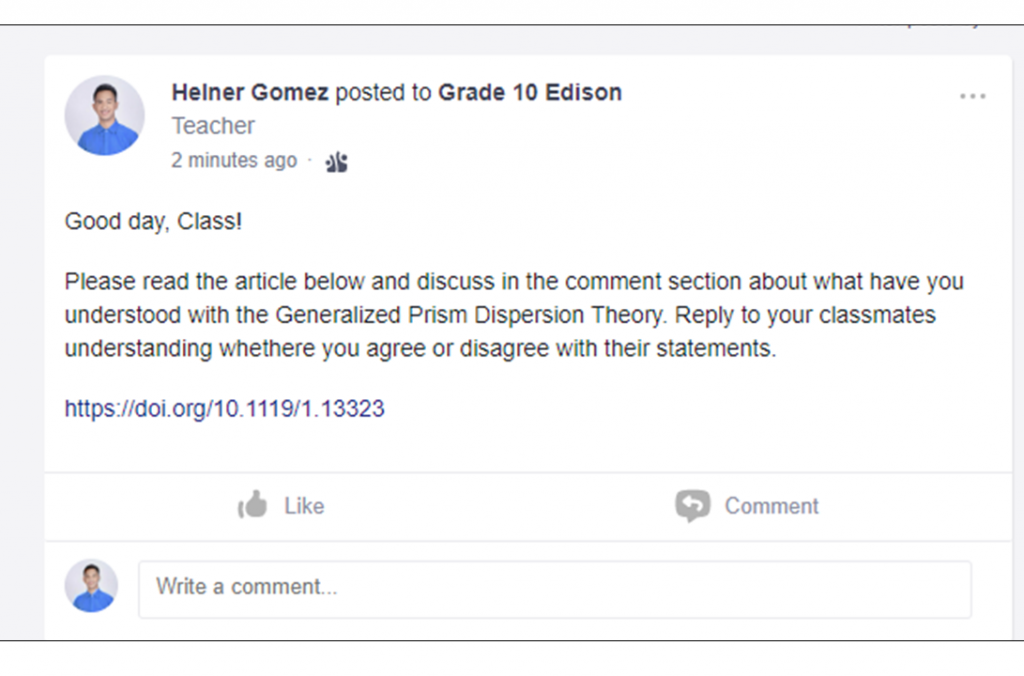 4. Outputs Sharing
Post links to what previous students have completed through Edmodo such as presentations and videos. In this case, everyone in the class will be learning from each other. They may also give their reviews about their classmate's outputs which will serve as peer assessment.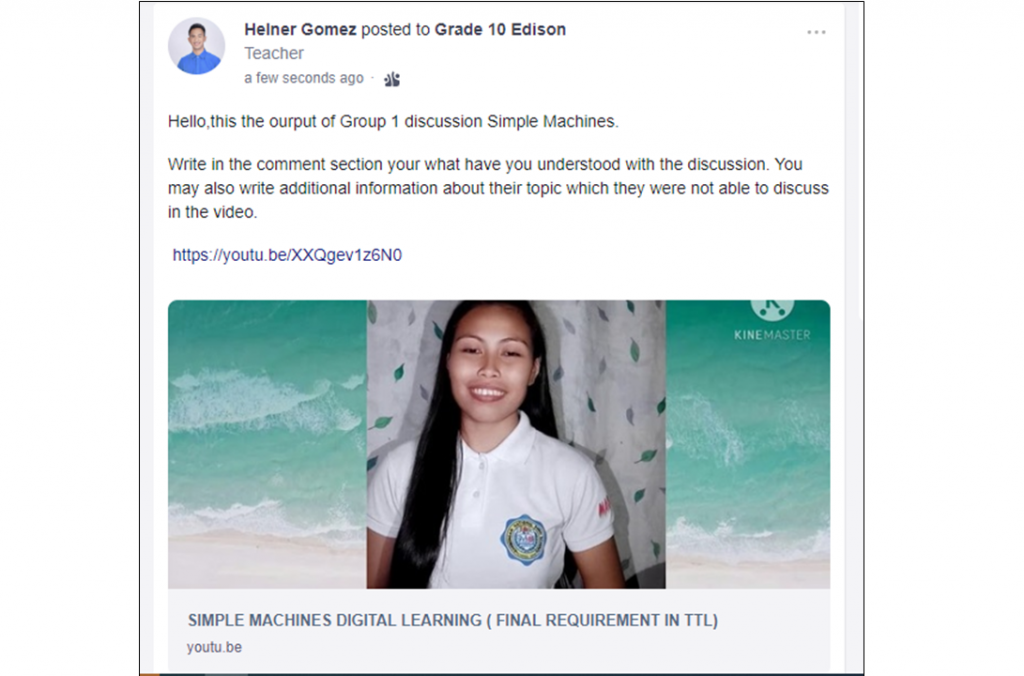 5. Post Procedural Videos
Teachers Resource Learning Center
Post "how-to" or procedural videos from YouTube to help students when they are doing their homework at home. It may also serve as a guide particularly when activities involve experiments, hence will be safely conducted.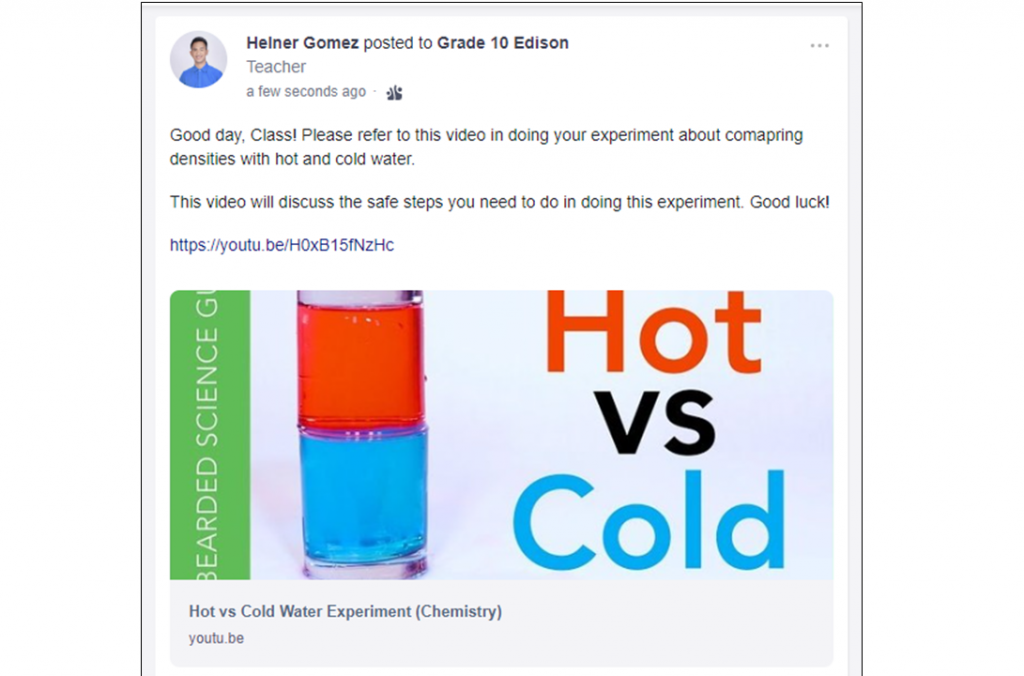 The strategies mentioned above are just some of the narrative uses of Edmodo. These strategies encourage independent learning among students hence making learning more meaningful. In its narrative use, the students are not time-and-place-pressured. They can work with the activities at their own pace in their chosen space. In this manner, the teachers are teaching students how to learn particularly how to organize knowledge.