Thank You, 2021!
Another academic year has ended under the threat of COVID-19. After all, we all persisted in our call and were able to deliver our mandate. We hope that the coming year will be more awarding and fulfilling, at the same time, we hope that we will be able to conduct and implement some plans that have been put aside due to the pandemic.  
Seminar-Workshop on Sustainability
This seminar-workshop is spearheaded by the OVCA that aims to educate participants on the UN Sustainable Development Goals and their implementation into sustainability-responsive curriculum, research, and university operations, integral to our mandate.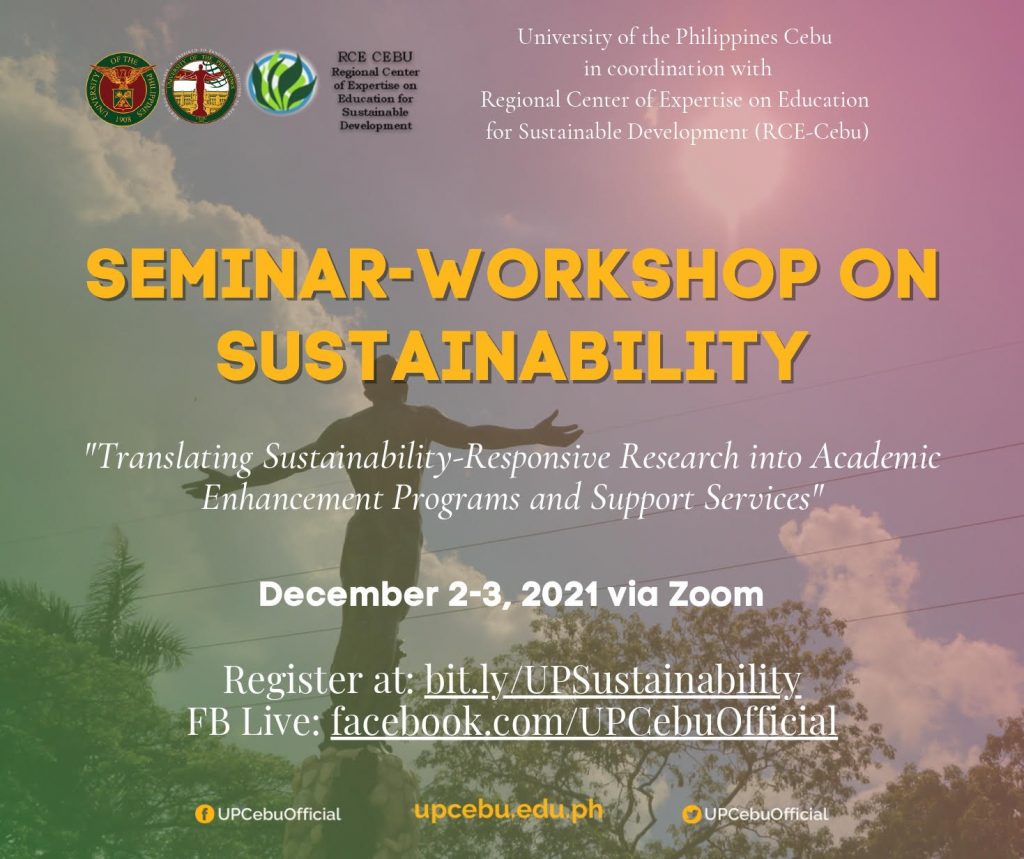 Research Colloquium 2021
OCEP tapped us here at TLRC for technical assistance for their research colloquium. We are tapped to manage the evaluation with the automated certificate to the event. Ms. Jerah Gumalal is also one of the presenters at the event.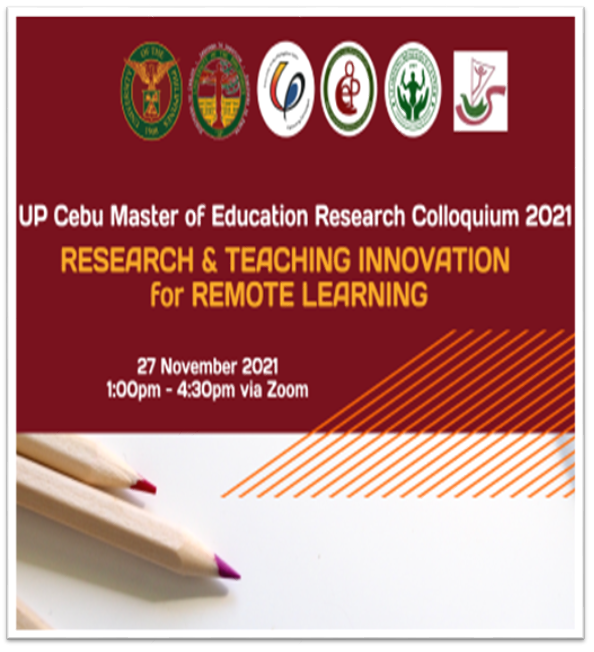 GAD Webinar Series
Safe Spaces Toolkit:  What to do in case of Gender-Based Sexual Harassment (GBSH) 
Prof. De Luna discusses the best practices that the University of the Philippines is undertaking in cases of sexual harassment. She also emphasizes the timelines and offices involved in dealing with such cases.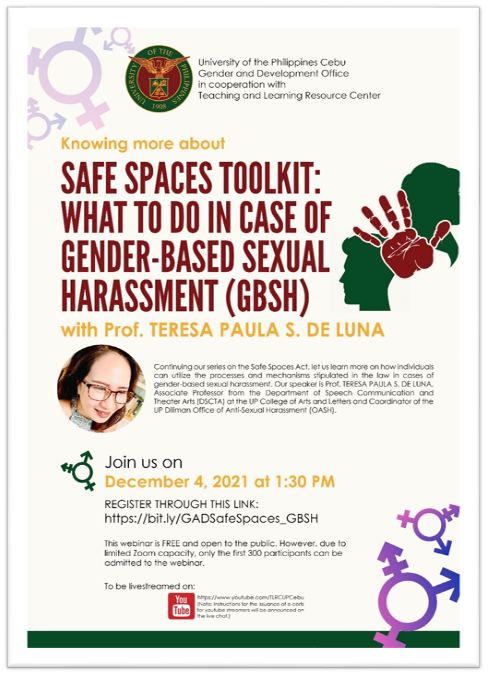 SAFE SPACES at WORK AND SCHOOL 
The final webinar about safe spaces. The talk focuses on sexual harassment and safe spaces, particularly at work and school. Atty. Peralta also shows how victims of such cases will be able to get support and help from their school and work premises.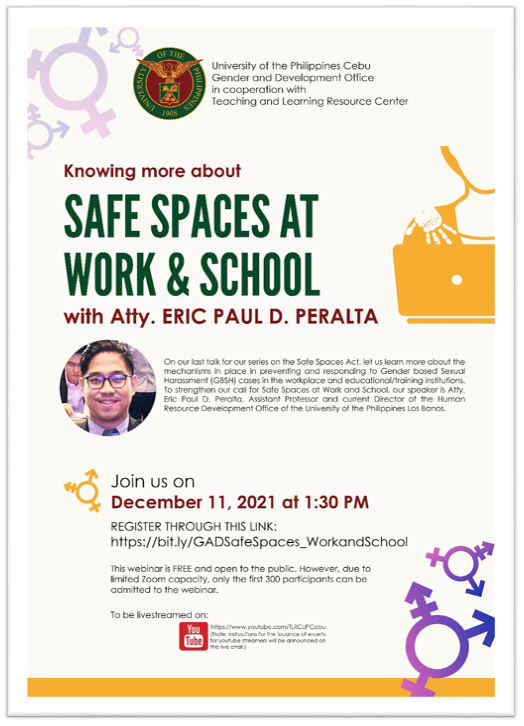 Gratias Tibi 
To officially bid farewell and congratulations to our outgoing chancellor, Atty. Liza D. Corro, we join the UP Cebu staff at the thanksgiving party. It is also a good time to see everyone in the flesh as most of us have been working remotely. To chancellor Corro, thank you so much, and enjoy your retirement.
Mini Mishmash Party 
The TLRC organized a mini mishmash party at the office as a celebration for a very good year that is about to end. Even with the pandemic, we are still able to deliver our mandate to our constituents and the public in the name of learning and public service. This is also our way to honor those who along the way supported and help us.
Year-End Inventory 
As the year 2021 ends, we have scheduled a year-end inventory of our equipment and fixtures. This is for us to check which of our equipment needs upgrading or maintenance. This will also give us a better view of our planning for the next year as we need to plan for the gradual face-to-face classes.