OPENNESS IS A MUST FOR CHANGE
The UP Cebu VLE is a Diamond in a Rough
UP Cebu's Moodle based learning management system, UP Cebu VLE, was met with much resistance when it was launched as a repository of General Education materials. Many would say that the web application is hard to use, and not good looking and it is easier to use Google Classroom or Schoology in managing an online class.
Albeit the resistance, the UP Cebu TLRC continued to enroll students and teachers into the program hoping that they will soon appreciate the flexibility that it offers. Prof. Van Owen Sesaldo was keen in saying that there is so much one can do inside the VLE and as a secured standalone program, it has high potential only if its users are open in learning its nooks and crannies. Prof. Sesaldo has been a speaker on VLE training here in TLRC multiple times already and is hoping to see more teachers make use of this free and potentially exemplary learning management system.
This month, the UP Cebu VLE found a new light as a better account acquisition system is in place and curious teachers are starting to ask for more information about it. The UP Cebu VLE was created for efficiency, security, and stability. This is what we would like for its users to know.
UP Cebu VLE is a gem on its own. There is so much you can do with it if you only explore it a little bit more.

– Atty. Archill Niña Capistrano
VLE Tutorial with Atty. Archill Capistrano's class
Atty. Archill Niña Capistrano was very interested in using UP Cebu VLE when she first heard about it in the new faculty member orientation activity and was since always asking for technical support in handling the online class in the UP Cebu VLE.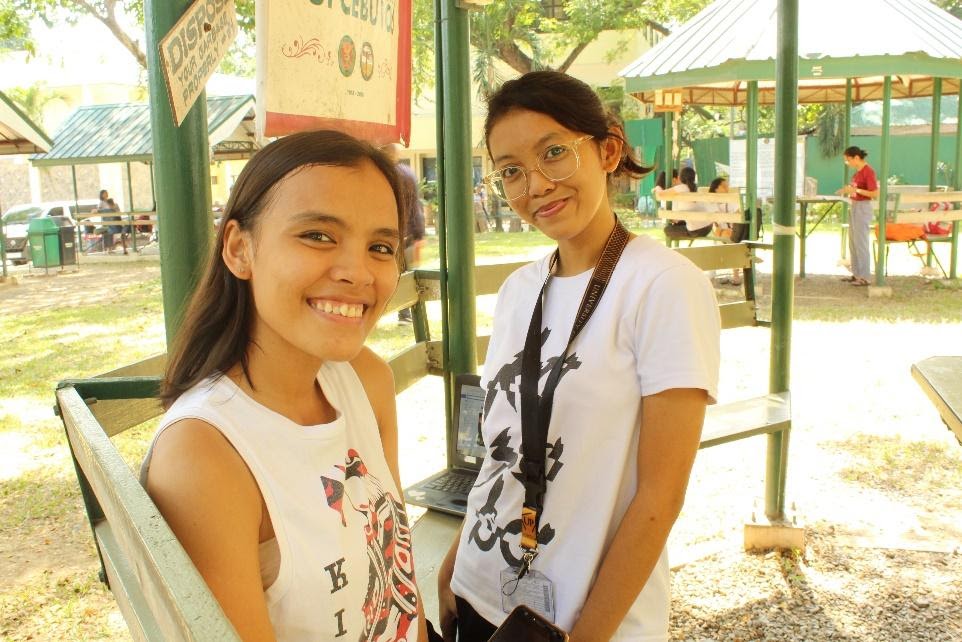 It was because of her innocent inquiries that the office decided to create small learning segments on how to use the VLE as a teacher. The segments are in small format videos and are easy to follow.
Last 27 September 2019, Atty. Capistrano requested for a small tutorial on VLE to show her PIL class of 6 graduating students what they can do inside the VLE. The request was an offshoot of her students clamoring to transfer to google classroom or schoology as learning management system. The tutorial will clarify some aspects of the VLE that are not yet known to the students and it will help them understand the feature of the VLE that are potentially advantageous for them.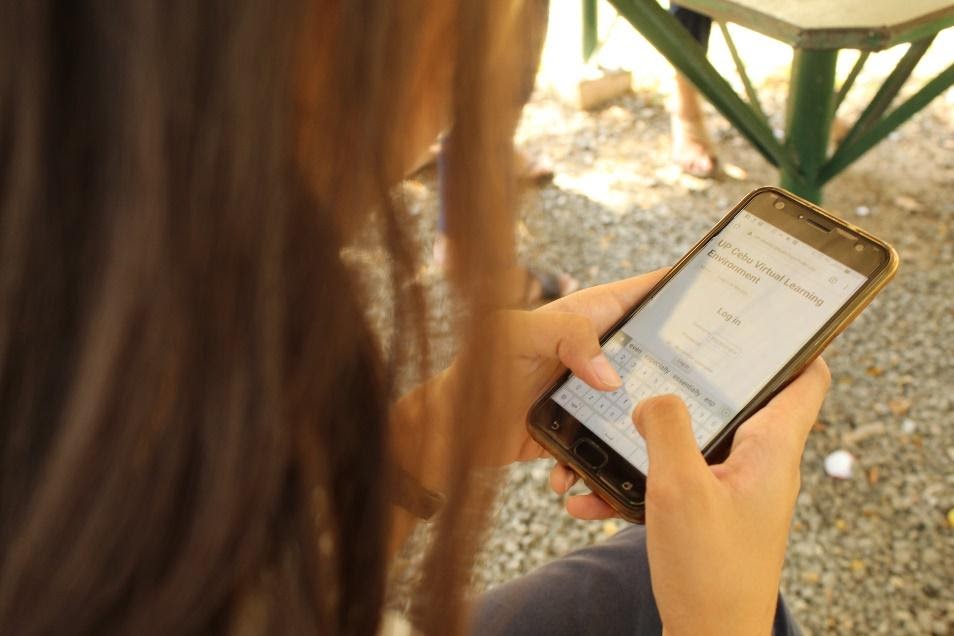 The tutorial happened at 1:30 pm to 3:00 pm with satisfied students. They found that it is friendly for them and it is much easier for them to track their learning episodes and grades. We hope that more students and teachers will also find time to see the hidden gem inside the humble UP Cebu VLE.
Outreach Training on Better College Life
With the help of Ms. Anabelle Maglasang of the UP Cebu Office of Student Affairs and in coordination of the TLRC, twenty-one students from various universities in Cebu City were able to attend and complete their required training output for their Community and Self Subjects. The training, College Life: Journey to a Better You and Anti-Sexual Harassment in Schools and Universities was created to introduce students to the various faces of college life and the threats of sexual harassment inside their campuses.
The training is meant to help them better plot and manage their time and to balance life and academics. It also helps them understand cases and instances of sexual harassment and what they can do to prevent it and/or respond if it occurs to them.
Ms. Maglasang was very kind to offer them the free training not just an extension of the University but also in deeper solidarity to a better and fruitful college life for all students no matter what university or school they came from.
The training started at 8 AM to 11 AM on 28 September 2019. The office hopes to extend their services to those who needs them and wish to enjoin the university in the future extension endeavors of its constituents. The training is especially new to the center as it is the first time that the beneficiaries are from various backgrounds and schools.
Former TLRC Tutor now a Faculty Member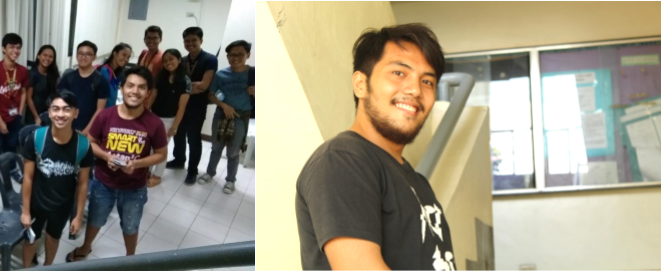 Mr. Jay Juvah Estole already showed the kindness and potential when he first applied as one of TLRC's peer tutors in the semestral Math Review. Juvah or Jamal was a third year BS Mathematics student then. He continued to be one of our most trusted peer tutors before he graduated last June.
Now, Juvah is currently a faculty member at the Department of Mathematics of the College of Sciences. When asked about why he did not directly take specialized Math or Analytical Field jobs, he said that he wants to create change.
TLRC Undergoes Partial Renovation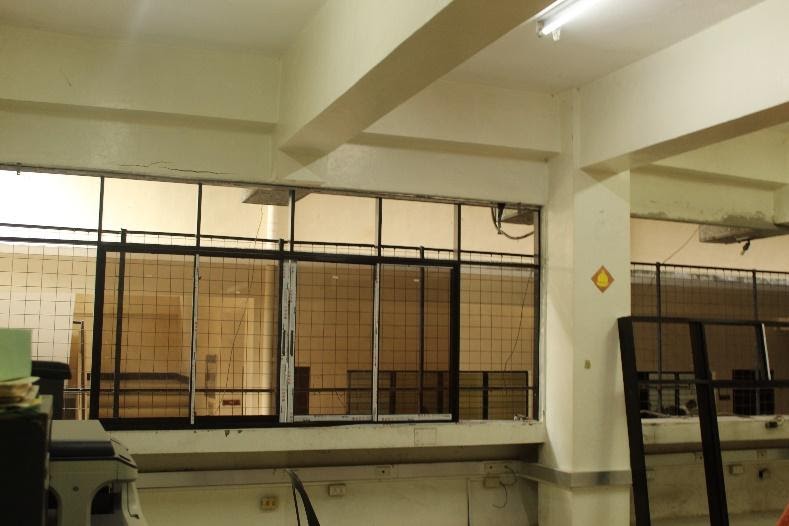 The TLRC is under renovation for the remaining days of September and possibly the start of October. The supervising engineer speculated that if the partial job ends at Mid-October, the full project will eventually finish by the first week of November 2019.
The partial renovation of the TLRC was part of the rehabilitation of the hallways, ceilings, doors, and windows of the Undergraduate building. The building, which was constructed after the wartime era of Cebu, is an influence of American architecture.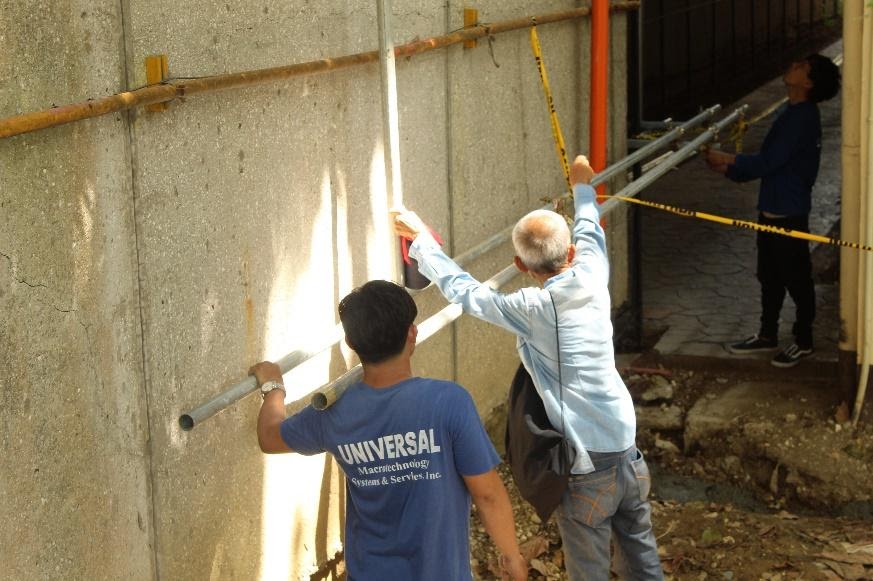 Reminiscent of the minimalist modernist architecture, the building is tough in the interior but subtly complex when it comes to the functional amenities. The roofs were flattened slightly with gutters running along the heavy walling. This is especially hard to maintain as it requires to be cleaned routinely to avoid heavy clogging during rainy days. The same is the case for the old administrative building, a Jereza Company build, which also suffered heavy inhouse flooding during the rainy bouts in April 2019.
The center hopes that after the renovation this year a newer, more livelier study nooks and computer lab will be commonplace at the TLRC.
The center still offers printing, scanning, and trainings through the smaller TLRC AVR adjacent to the TLRC Computer Laboratory.