Professor Primo G. Garcia shared with the University of the Philippines' Internet TV Network about the Digital Learning Resources and Open Educational Resources in which he classified digital resources according to learning task. He enumerated them as Narrative, Interactive, Adaptive, Communicative, and Productive. To learn more from Professor Garcia, you may watch the video here. Knowing all of the different types of digital learning resources, how can we use Padlet in designing our lessons so that it can be used not only sticking to one strategy but also when crafting differentiated instructions? At this juncture, you will learn how to navigate and include Padlet to your next class encounters with your learners.
Before we start with the use of Padlet in the flow of your lesson, here are your baby steps in setting up an account.
Access https://padlet.com/.
You may sign up right away or install the app first.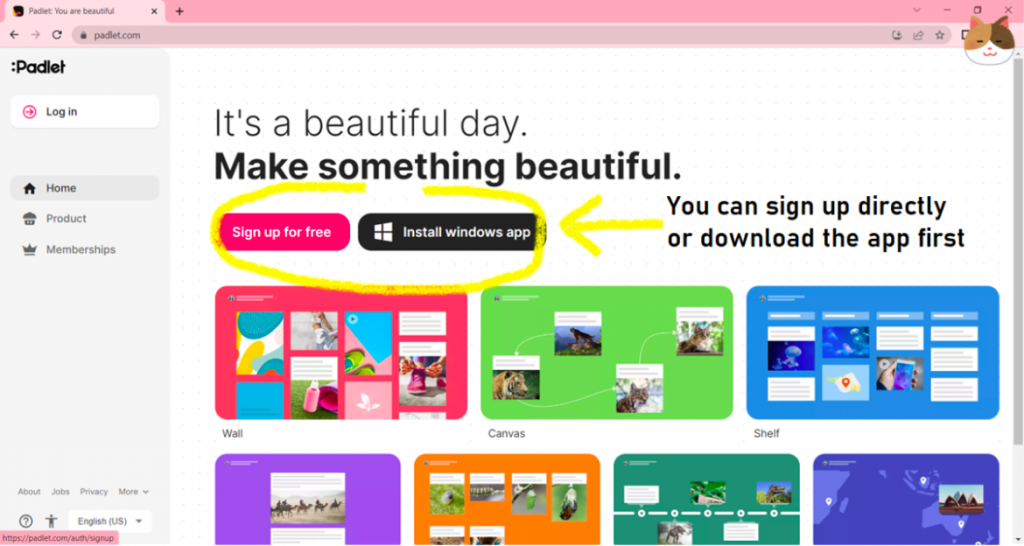 3. Choose your sign-up method.
You may use your GMail account, Microsoft account, or Apple ID. After that, choose your membership tier: Neon (free, basic subscription), Gold (paid, up to 20 padlets), or Platinum (paid premium, unlimited padlets).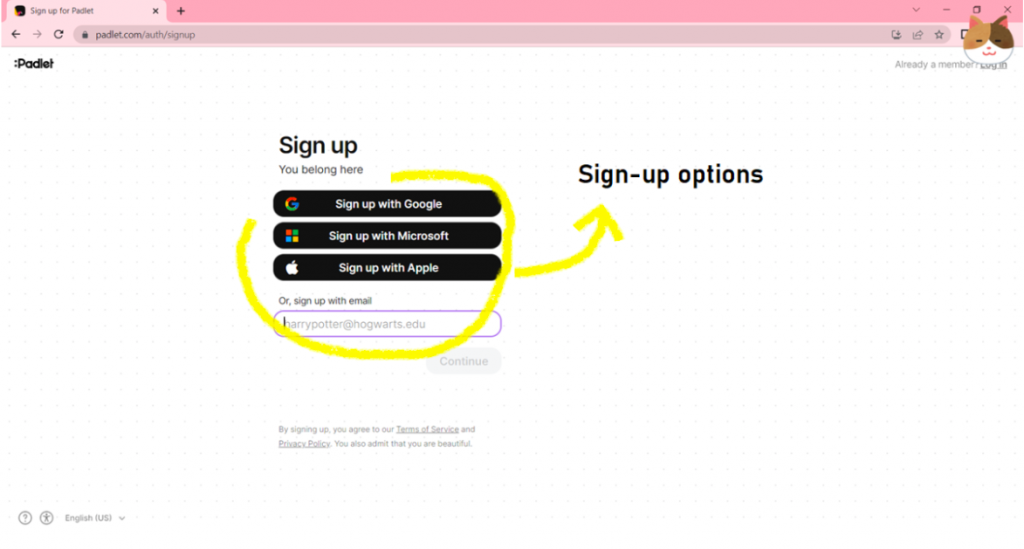 4. You can either join an existing Padlet or create a new one.
To join an existing Padlet, click on the "Join a Padlet" button. An "Enter URL" will appear. Type or paste the URL link in the search bar (ex. https://padlet.com/gallery/planets) and click the "Submit" button.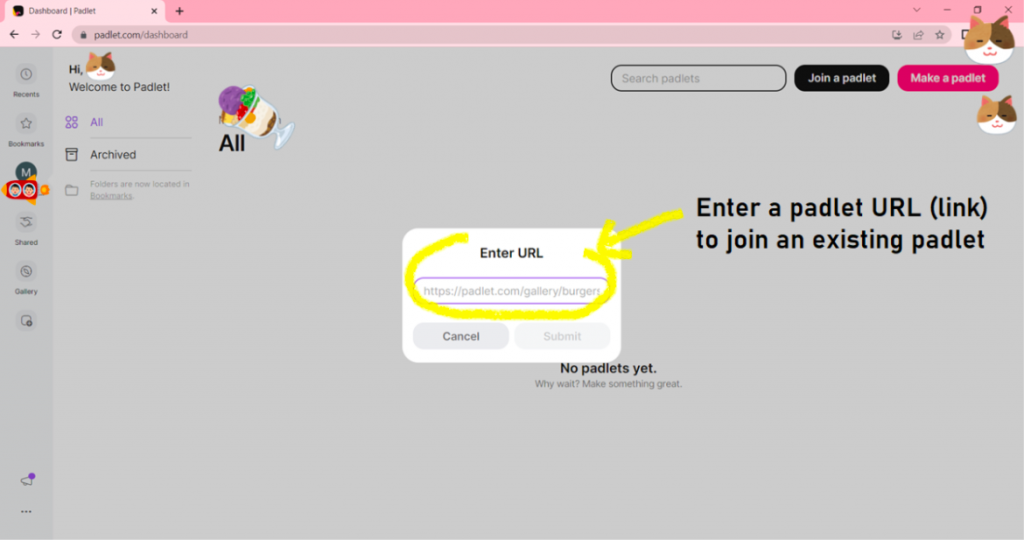 To create a new Padlet, click on the "Make a padlet" button. Padlet templates will slide from the right.
You may preview the template by clicking on the "eye" icon. To go back, click on the arrow on the top left portion of the slide.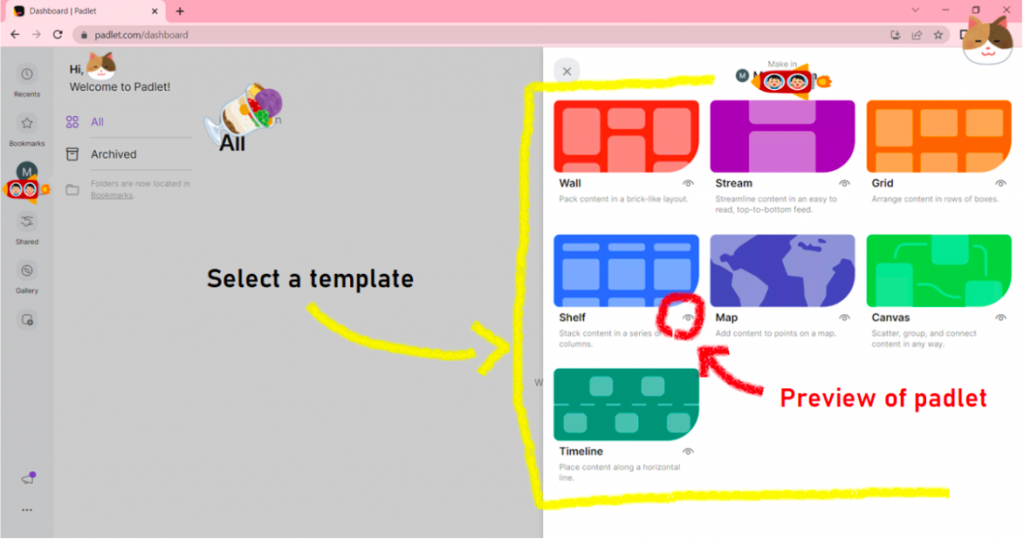 5. Select your preferred template and enjoy!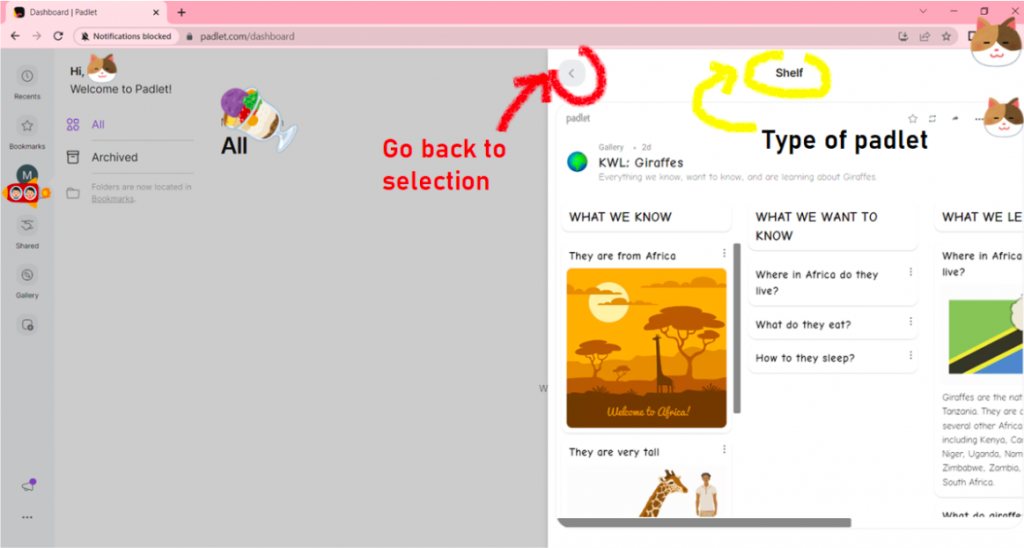 ---
Since you are already a few steps to get your Padlet journey started, let us say you want to give your students asynchronous tasks about Migration and Globalization and The Pedagogy of the Oppressed by Paulo Freire. Your students are going to work on the task at home and you do not want to burden them and so you decided to use a narrative strategy of your learning resource by giving them instructions that takes up low bandwidth and does not require high immediacy. All you have to do is follow these steps:
Open your Padlet application or browser and access https://padlet.com/.
After logging in using your google account, select "Make a padlet".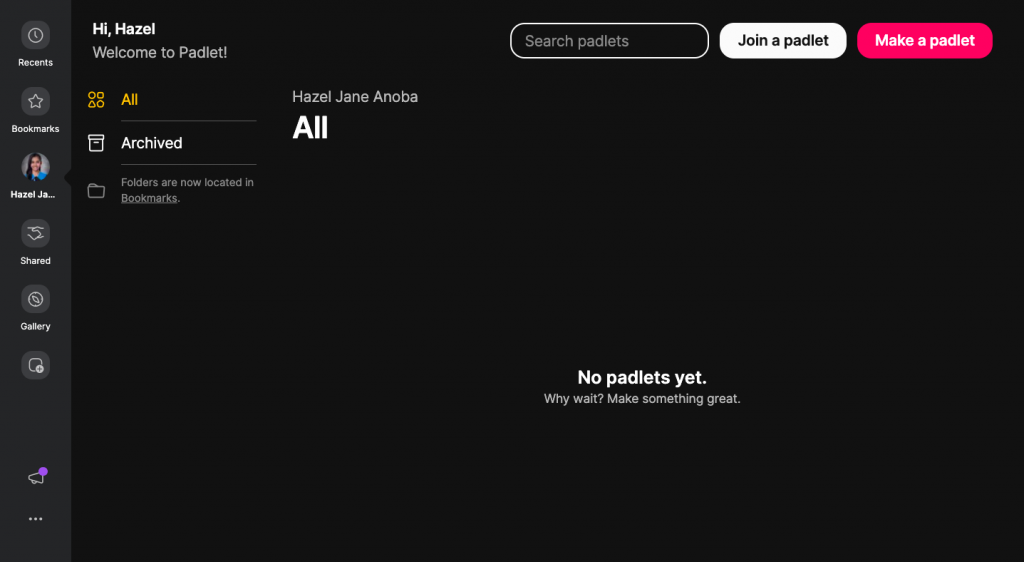 3. Choose your preferred template. In this case, I chose the "Wall" type.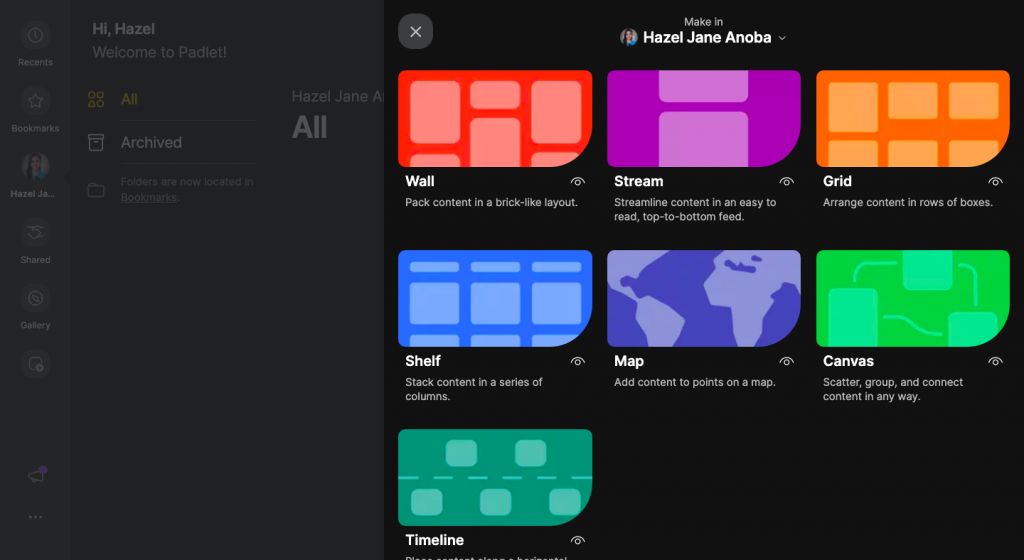 4. Click on the title bar to renew the padlet.
You may name the padlet with the title of your lesson. In this example, the lesson is about Servants of Globalization: Women, Migration, and Domestic Work.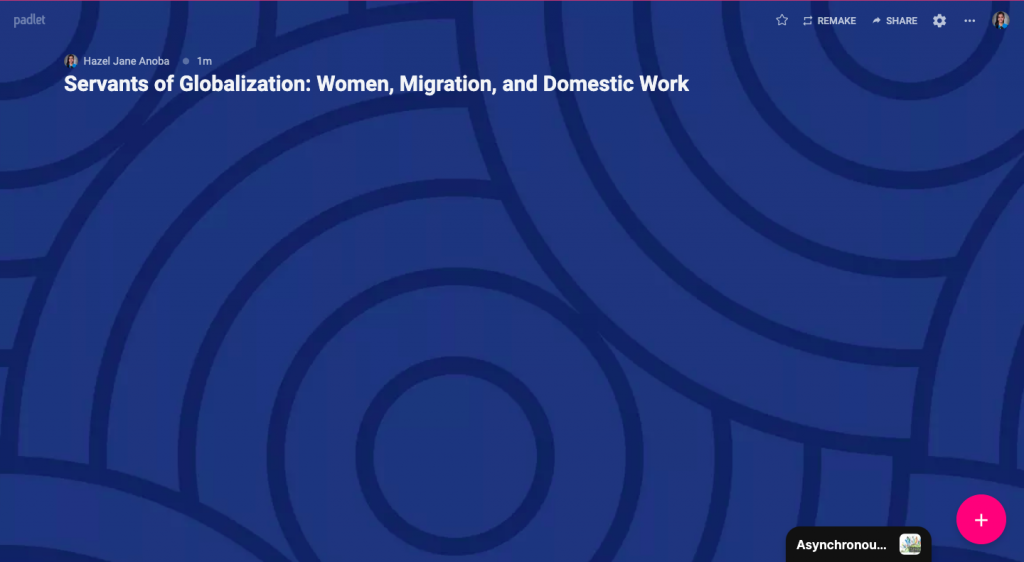 5. Click the + sign at the bottom right corner and enter the necessary details of your instructions.
You may also insert different forms of media to your composition so that students will be provided of everything in one tab.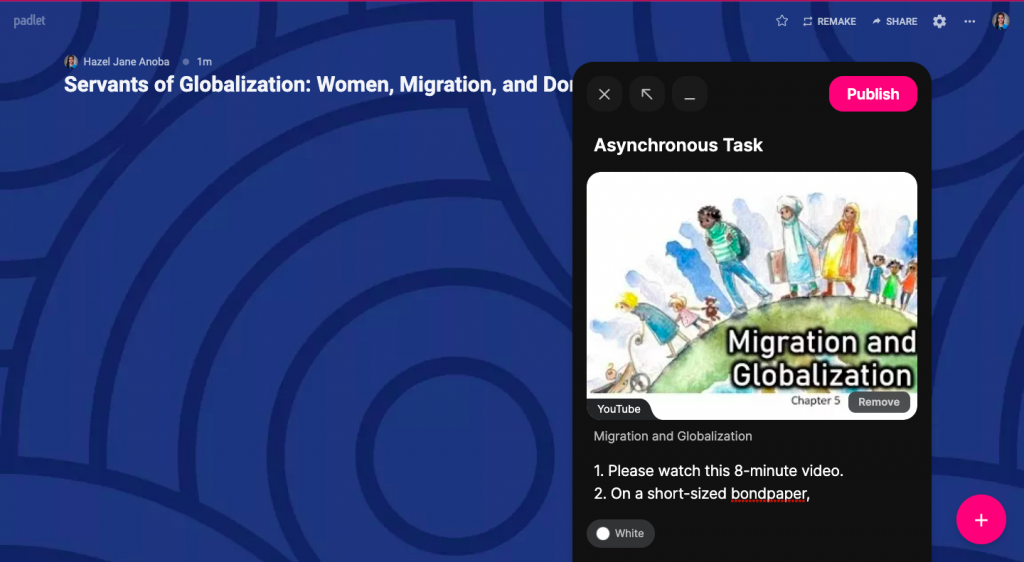 6. After all the instructions are complete, publish your tab and share your Padlet is ready to be shared to your students!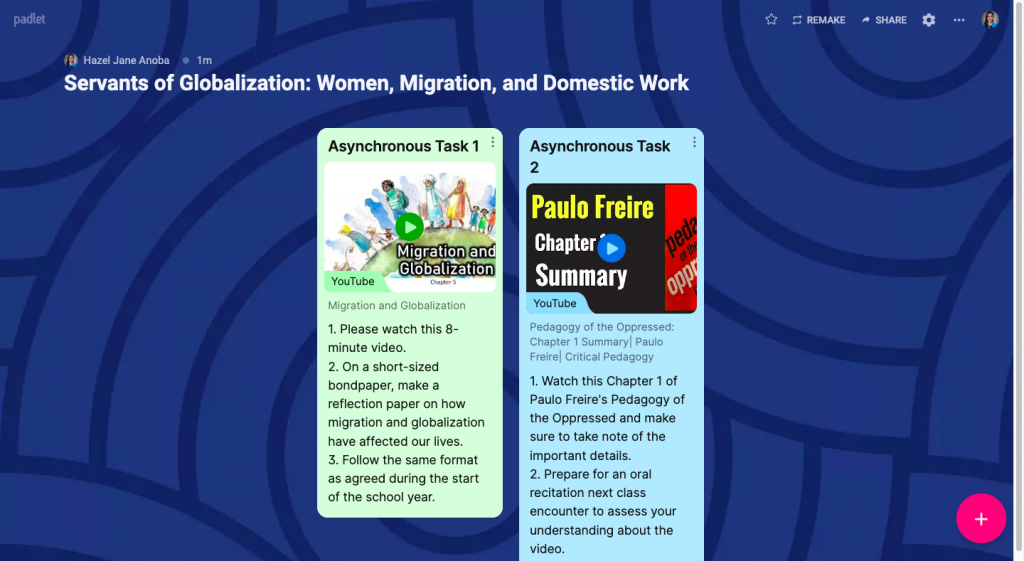 But wait there's more on the next page 🙂