If you are someone who needs effective time management skills, the first thing you need to do is to sort out and organize your schedule especially if you're someone who do different kinds of things every day. Through scheduling your tasks effectively, you will be guided on what you need to achieve for a day, week, or month. It also helps you to keep track of the goals you need to accomplish.
Before we proceed with presenting to you the scheduling methods, here are the basic steps on how to properly schedule your time according to Mindtools.com (Read full article here):
Identify your available time.
Schedule essential actions.
Schedule High-Priority Activities.
Block in Contingency Time for unexpected events and interruptions,
Schedule other important and personal activities in the time remaining.
Analyze your activities.
With all these steps in mind, you are now ready get-to-know and choose from the following scheduling methods presented by Willamette.edu.
Weekly Schedule
A weekly schedule is a calendar-like table which lets you plot your activities for the week in a specific time frame and day. These activities may be represented in tabs and in different colors to distinguish its variety. This is the most common method of all the three methods presented in this content.
The Algonquin College Library, through their website, suggested these strategies for creating your weekly schedule:
Be realistic about what you can accomplish in a day.
Give yourself enough time to finish a task.
Plan blocks of time for studying/working and figuring out what needs to be done on each time slot.
Include rest and fun time in your schedule
Avoid cramming your schedule and leave some free time for flexibility.
Spread activities without fixed times across the week to avoid concentrations on already busy days.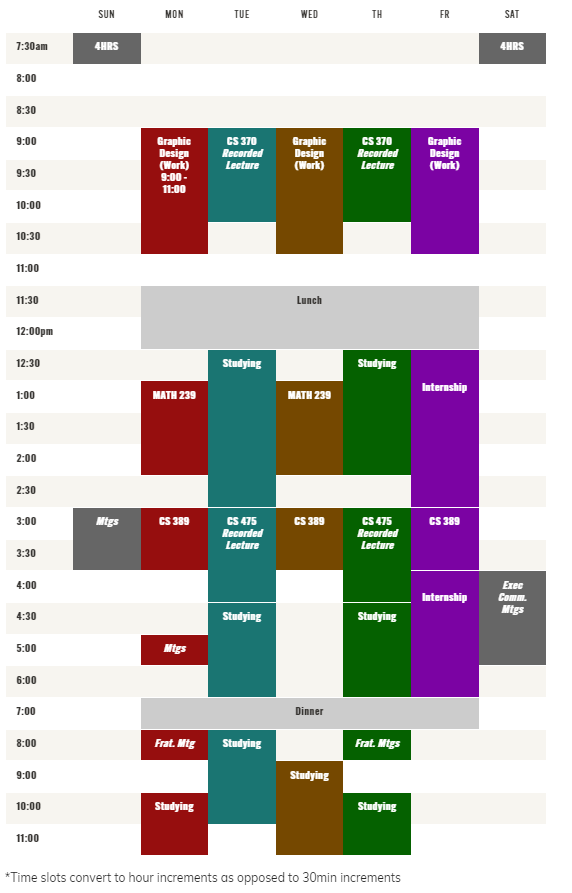 Learning Plan
Creating a learning plan for each of your course will help you find control and organization when you feel like everything is chaotic and out of control. Created by Dr. Gina Burkart of Clarke University in 2020, this method is helpful to both teachers and students to segregate their workloads in different courses. Being able to keep track of each of your classes will help increase productivity not just in one course. This will also help you prioritize activities according to its importance.
Here's a sample of a learning plan.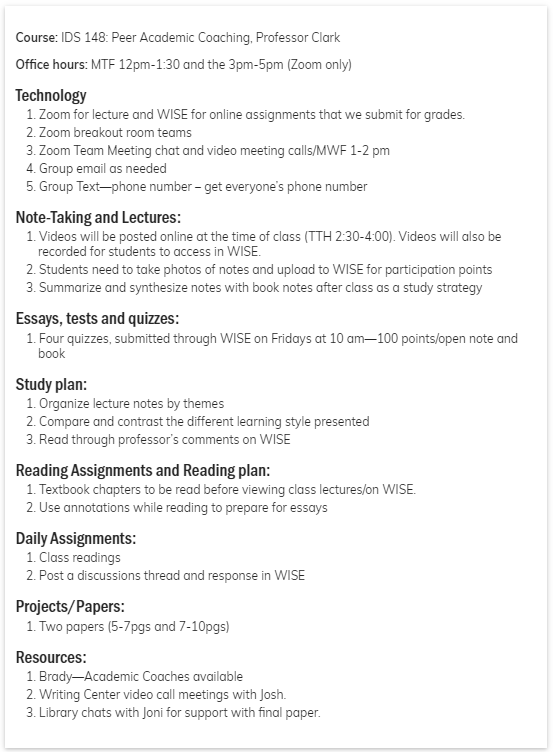 Priority Matrix
Speaking of importance, this last method as adapted from Stephen Covey's First Things First and also known as the Eisenhower Matrix. The Priority Matrix lets you group your tasks according to what should be done first (urgency) and according to the level of priority (importance) you give to a specific activity.
The matrix is divided into 4 quadrants (like how a Cartesian coordinate plane is divided). Quadrant 1 contains urgent and important tasks, Quadrant 2 contains not urgent but important tasks, Quadrant 3 should have the urgent but not important tasks, and Quadrant 4 contains activities that are not urgent and not important. Read HERE for full article.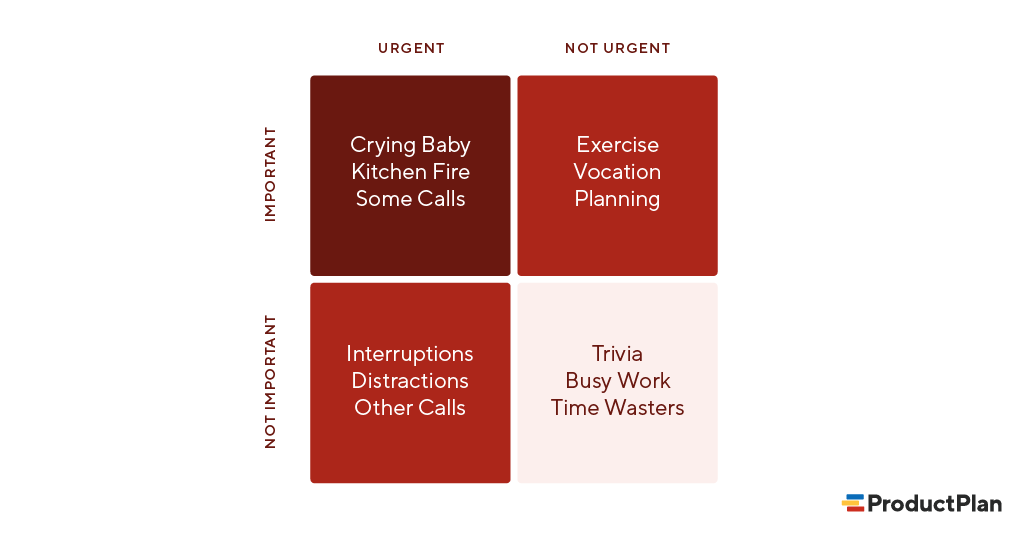 You may also try to follow Willamette.edu's version where you may simply list it down like this: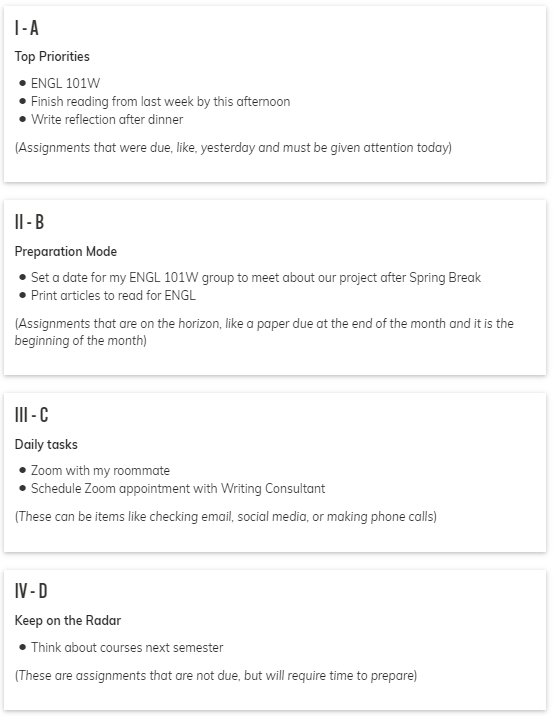 These are just three of the many ways you can choose to organize and schedule your tasks. The best scheduling method is still the one that best suits your preference and that is personally effective to you.
Which among the three (3) methods do you think will be best applicable for you? Let us know in the comments!
List of Resources and Further Reads