Narrative Use of Twitter
Princess Mae M. Leyson
"As knowledge increases, wonder deepens."

⁠— Charles Morgan
Indeed, the more knowledge about everything in the universe is gained, the more marveled are we. Moreover, the acquisition of knowledge has become easier with the combination of rapidly-developing technology and globally-available internet, and therefore a lot of tools can be utilized for the betterment of learning processes. Specifically, Twitter is a social media platform wherein diverse users from different parts of the world gather to absorb, express, and share creative ideas. Thus, to take advantage of that, without further ado, let us explore the narrative use of Twitter in education!
…
Let us refer to a tweet that is aimed to teach learners about a lesson as a lesson tweet. It can be created, although with 150 characters only. For information that necessitate more than 150 characters to be shared to the learners, a thread of lesson tweets can be made.

Educational links, such as an online informative article or a YouTube tutorial video, can be attached to the lesson tweet, which the learners can access to further understand the lesson.

Teachers can add a description to provide clarity as to what the attached educational link is about. Aside from educational links, pictures, GIFs, and videos can also be attached to the lesson tweet.
Lesson tweets can be retweeted or quote tweeted as well so that other users, aside from the learners, can learn from them, and therefore a larger audience is reached.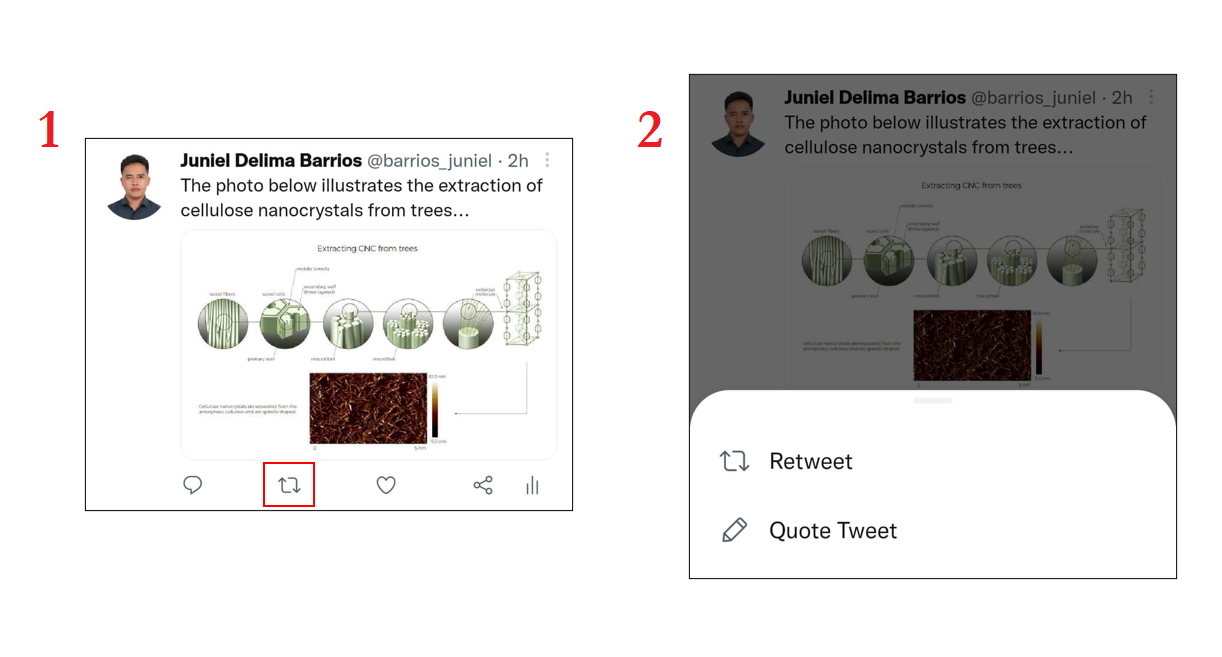 The primary difference between retweet and quote tweet is that retweet allows the teachers, learners, and other users to tweet the lesson tweets directly, while quote tweet allows them to add captions to the retweeted lesson tweets. These can be used by the teachers for teacher-learner and learner-learner educational interactions.
Lesson tweets can also be shared to other social media platforms, such as Facebook and Instagram, to further increase the audience.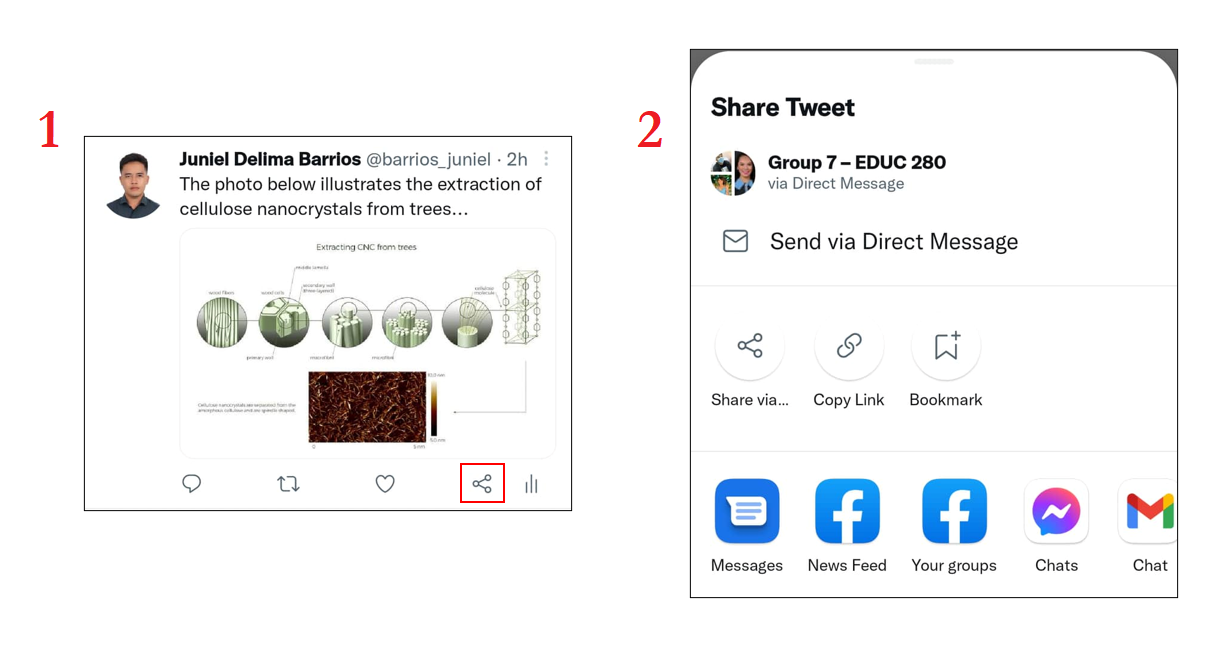 The activity of lesson tweets, which includes impressions (number of times when a tweet is seen on Twitter) and engagements (number of users that have interacted with a tweet), can be checked as well.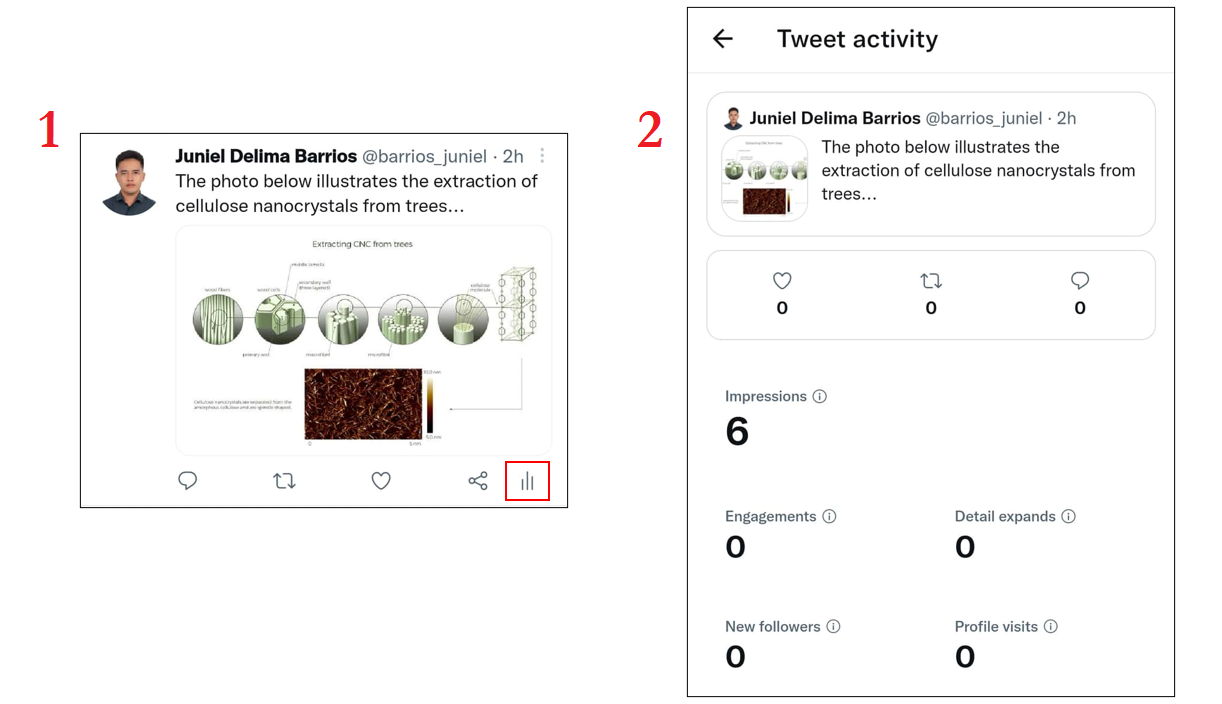 Finally, these can be performed not just by teachers, but also by learners, and therefore the knowledge that is obtainable from lesson tweets can be shared to other teachers, learners, and users. Hence, Twitter can be an educational tool for digestion of knowledge!
For an audiovisual discussion of the narrative use of Twitter, watch the YouTube video below.