Communicative Use of Twitter
Xerxes R. Salon
"Greater teachers focus not on compliance, but on connections and relationships."

⁠— PJ Caposey
The learning motivation of the learners is dictated by a handful of various factors, which includes the kind of relationship they have with their teachers. Students learn best when their inquiries and responses are not hindered by negative feedback. Healthy teacher-learner relationship requires healthy teacher-learner communication after all. Twitter provides a means for teacher-learner communication, which teachers can take advantage of to build a healthy relationship with their students. Thus, without any delay, let us submerge ourselves with the communicative use of Twitter in education!
…
Teachers and learners can communicate in Twitter via direct message.

A group chat can be created as well by selecting multiple users. Subsequently, it can be personalized based on user preference, e.g., the name of the group chat and its photo.

Text, emojis, educational links, pictures, GIFs, and videos can be sent in direct messages, and therefore learner outputs can be submitted and checked privately.
Finally, teachers and learners can also communicate through replies, in which tagging users can be performed, especially to get their attention, by typing their specific usernames.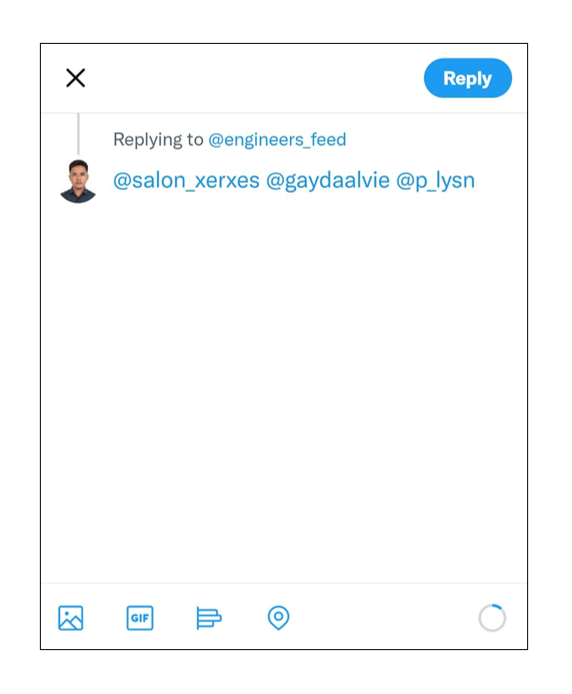 Twitter can be a medium for learning communication; however, its meaningfulness will be determined by teachers.
For an audiovisual discussion of the communicative use of Twitter, watch the YouTube video below.