That was a lot of historical fun!
Every year the Cebuano community is at their historical journey through the Gabii sa Kabilin (Night of Heritage) founded by the RAFI and particiapated by various historical institutions in Cebu. This becomes a yearly tradition for most. For us at TLRC, this is our first year of engaging in such activity. UP Cebu already joined way earlier as an institute and we aim to help in making it more interesting for the participants.
TLRC supported the UP Cebu Arts and Culture Committee by making the advertising and ground designs for the event in UP Cebu. It was a lot of hardwork from the conceptualization of the base design to the creation of event pages, tarps, and brochure. That was sure a great experience for a small office like ours.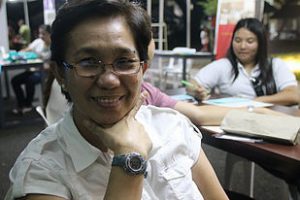 What was more fun was during the event when we handled the photobooth and the doodling booth. There was a steady stream of excitement in the eyes of the participants as they enter and have their pictures taken in the booth. Families and friends were very eager to enjoy the night. Although some uncalled for situations arose, such as the heavy waiting for the route buses and the sudden increase of participants coming (which the escorts cannot accommodate directly), the whole UP Cebu team headed by Prof. Ma. Alena Macasil, continued to give their best in the shows and services. That was indeed an eventful night. Here are some scenes during the event:
 Simply there was nothing more to say about the doodling booth. We have artists young and old in the booth. UP Cebu is the home of the best fine arts program in the city. The program which is celebrating its 40th year this year, has offered not just good talents but also good leaders as well. They have been known to touch political and social issues through their installations and art pieces and openly demonstrating their stand on the issues surrounding the Cebuano community and the larger Philippine society as well. Here at UP Cebu, we forge our students to become leaders not just in their own specialization but in their community as well. Our artists identify with the needs of our community and strike the issues at the core hoping that more people will listen and join them in their cause. We are very proud of our Cebuano artists.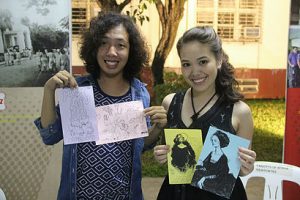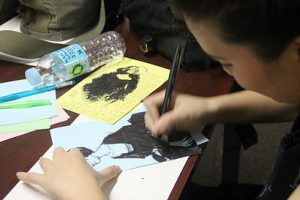 Culture is also very prominent in UP Cebu. Having their group picture here are some of the dancers of the UP Cebu Cultural Dance Group who just launched their cultural dances last January 2016 (you minght want to see them here at the TLRC YouTube Channel. Anyhow, their performances were great and wowed the audience during the night.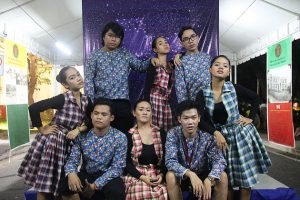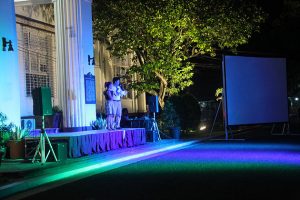 We will definitely join the Gabii sa Kabilin again next year. That was a historical fun indeed. See more about Gabii sa Kabilin at their facebook page  and see us in the same event next year!