Review and Evaluation of MS PowerPoint Based on Dr. McDermontt Digital Resources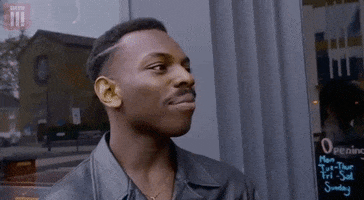 Have you heard the word Microsoft PowerPoint? If yes, what are the first ideas that will come to your mind upon hearing this word? If not, can you guess and think of the possible things that MS PPT can offer to us?
As we try to understand Dear Readers, the concept of Microsoft PowerPoint we can all agree that there is a must for us to go back to basics and try to gather first some information about this application for us to fully understand its essence and purpose of its existence.
To address this concern, the following review and evaluation below were made about the Microsoft PowerPoint application based on its current setting applying the principles stated by Dr. McDermontt when it comes to digital resources which include the following aspects: (1) General Definition, (2) Students, (3) Ease to Use, (4) Teaching and Learning, (5) Interactivity, (6) Organization Issues, (7) Networking and (8) Security and Privacy.
Resources: Evaluating Resources by Dr. McDermontt (https://www.youtube.com/watch?v=lUUo_GOboWo&t=5s)
Additionally, alternative applications for Microsoft PowerPoint such as Google Slides were also included in this review and evaluation to give some options in case the Microsoft PowerPoint is not available or possible to access and use.
Aspects
Microsoft PowerPoint (MS PPT)
Google Slides (Alternative Application)
URL
https://www.microsoft.com/en-us/microsoft-365/powerpoint
https://www.google.com/slides/about/
General Definition
Microsoft PowerPoint (MS-PPT) is a presentation-based program that has both free and paid
an option that generally allows students and teachers to use graphics, videos, etc. to make a presentation more interactive and interesting
Google Slides is a free online presentation application that let students and teachers create and format presentations and work with other people. Additionally, it can be used for pictures, audio, and even video to be added easily so presentations can be very engaging and pull in information from a wide variety of sources.
Students
The application is generally accessible without the use of an internet connection as long as you have downloaded the software program in your gadget to be used. It can be easily used by users especially in doing word processing, drawing, outlining, graphing, and presentation management tools.
The application is generally accessible with the use of the internet connection wherein users can build presentations right in the web browser—no special software is required. Furthermore, it promotes collaboration with multiple people wherein they can work on slides at the same time, users can see people's changes as they make them, and every change is automatically saved.
Ease to Use
Microsoft PowerPoint application has varied features and templates that can be easily utilized in the making of the presentation wherein students and teachers can directly manipulate upon making the presentations. The interface is simple and direct and consists of icon-based features. Furthermore, it consists of easy-to-use design tools and pre-set themes that make it easy to create a presentation even if you don't have any design experience.

Google Slides application provides sample templates for presentation for free which can be easily accessed by the users. It gives also a simple and clear set of features to be used in the application. It also allows the Users can use all of the features on any device that's compatible with the Google Slides application. On the other hand, when it comes to backup options, Google Slides saves all data on its cloud. This means you don't need to hit save every few minutes to ensure your work is not lost.
Teaching and Learning
PowerPoint slideshows are considered to be one of the easiest, most useful, and most accessible methods to create and present visual aids. Reordering the presentation is easy with the drag-and-drop feature. For presenters, it helps to improve audience focus, increase visual impact and also increase interactivity and spontaneity during a presentation. For certain topics, PowerPoint slideshows help users in analyzing and synthesizing complexities. It supports and encourages teaching and learning processes.
Google Slides allows for pictures, audio, and even video to be added easily so presentations can be very engaging and pull in information from a wide variety of sources. Live collaboration is another key aspect. Additionally, it allows users to automatically access your presentation from anywhere with a web connection; compared to PowerPoint which saves a local copy on your computer and would need you to upload to the cloud to be able to access it from anywhere.
Interactivity
The main function of the Microsoft PowerPoint application is mainly for presentation wherein teachers and students can main varied creative presentations about their work and share it with everyone. It promotes engagement and collaboration with other people as they create and make presentations using this application.
Google Slides makes seamless collaboration possible between different users. Multiple users can make comments and edit the presentation simultaneously using Google Slides. Any user can instantly see any changes that are made to the presentation. It is also easy to restore previous versions of your presentation if you need to return to a preferred version.
Organization Issues
The Microsoft PowerPoint application has a wide range number of users all throughout the world and is a well-used program application for both paying and non-paying users. Microsoft provides varied tech supports to the users in times of difficulties in using this application that can be accessible in the application itself or by searching it using the internet.
The Google slide application provides an online tech support agent in all the features of the said application if ever the users encountered a problem or technical issues. They also give sets of troubleshooting procedures that the users can follow in case problems will arise upon using the application.
Networking
Since the Microsoft PowerPoint application is widely used for presentations collaboration with all users is observable evidently. This application also promotes interactivity among all the users using different online platforms like zoom, google meetings, and other social media platforms.
Google slide application promotes active collaborations among students and teachers all throughout the world. They provide sample online tutorials and technical training to students and teachers that allow them to easily access and use the different features that this application can offer.
Security and Privacy
A licensing application makes the Microsoft PowerPoint Presentation tool even more secure. There are no such flaws or security concerns, even though there is a free version that can be used
When you create a file on Google Slides and share it, it is stored securely in our world-class data centers. Data is encrypted in transit and at rest. If you choose to access these files offline, we store this info on your device.
With the complete review and evaluation presented above, indeed we can say that the Microsoft PowerPoint application offers many features that can be used by different users, especially in terms of making creative and interactive presentations and discussions. It can be easily accessed and have an interface that is simple and direct and consists of icon-based features.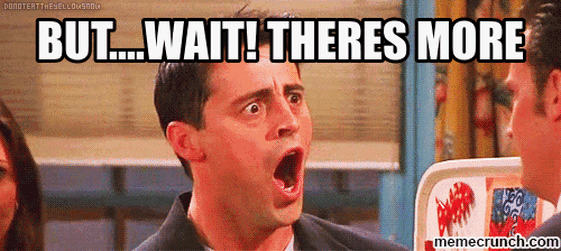 But wait, the information so far that you have about Microsoft PowerPoint is merely an atom of the universe of this application. If you are wondering and curious if this application has still something more to offer especially in terms of using this application as a tool for recording video discussions, there's no time to lose, Click now the Page 3 and continue your journey as you unlock and discover the true beauty of Microsoft PowerPoint application.
"We need technology in every classroom and in every student and teacher's hand, because it is the pen and paper of our time, and it is the lens through which we experience much of our world."

– David Warlick